Meet your Regional All Star Tournament 3rd Place Winner. We are beyond proud of this young lady. Excellent job, Hana!!! #JCEaglePride #Eagle4Life 3rd place out of 80!!!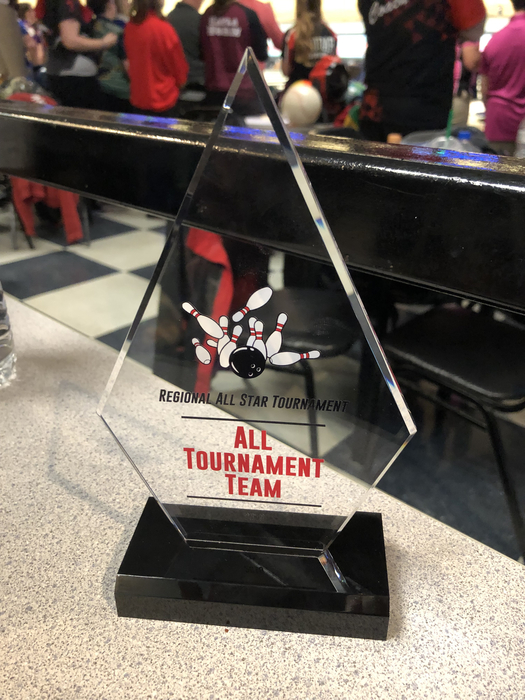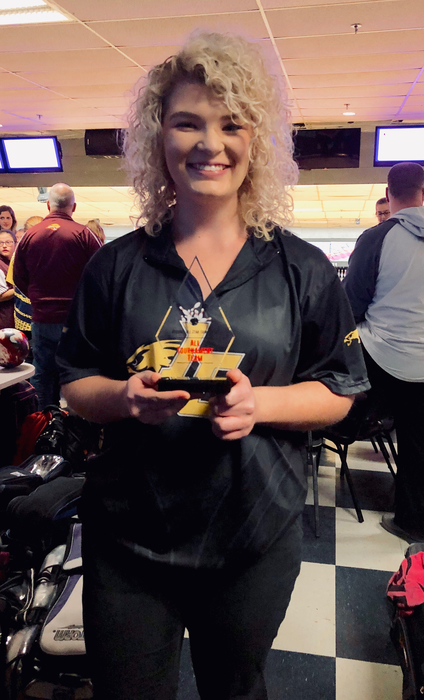 No school in Johnson County today-Thursday, February 14, 2019.

Students and Parents of Johnson Central High School and Johnson County Middle School, This is Superintendent Thom Cochran with a message for each of you. Today, there has been more circulation of rumors of threats at the high school. First, let me say that we take each and every possible threat at our school and district with the upmost seriousness. We have worked diligently throughout the day and evening in attempts to get to the bottom of this. We have talked to multiple students; to this point there is no evidence that any of these rumors have any merit or truth to them. No student that we have spoken with has heard anyone make a threat. There have also been rumors that there is a "list" of students. We have searched all day, and we have not seen any list nor have any students whom we have talked to seen any list. We have been and are continuing to work with all local and state authorities to ensure the safety of each of our students and staff. We will be in school tomorrow, and just like yesterday, we will have added security including State Police, the Paintsville Police Department, and the Johnson County Sheriff's department along with our Safety Resource Officer. Parents and students, we urge you to be vigilant and report any activity that makes you feel uncomfortable. Students if you know any information, we ask that you immediately report it to a teacher or school administrator. To all students and parents, we ask that you do not post rumors on social media-if we post things that we do not know as facts, it does nothing but incite more fear in our community. Instead, if you hear or have information please call JCHS at 789-2500, the JCBOE at 789-2530, The Paintsville Police Department at 789-2603, The Johnson County Sheriff's Department at 789-3411, or the KY State Police at 606-433-7711. Tomorrow morning, we will be turning all of our gathered information to law enforcement so that they can continue to assist in getting a resolution to this matter. I'm so sorry that someone has caused so much panic in our children and community. Rest assured that we will not stop until we find the person/persons responsible for these alleged threats, rumors, and disruptions to our school, and we will prosecute them to the fullest extent of the law. Our kids deserve to attend school where they feel safe and secure so that they will be able to learn.

Johnson County students are representing a few of our innovative programs at #KVECForward. We are celebrating #EducatorandStudentSuccess at the Capitol! #Eagle4Life #TheHoller #ARI #JCEaglePride #CTE #EagleEnrichment #JUULBreaker #JCentral #JCMS #HailCentral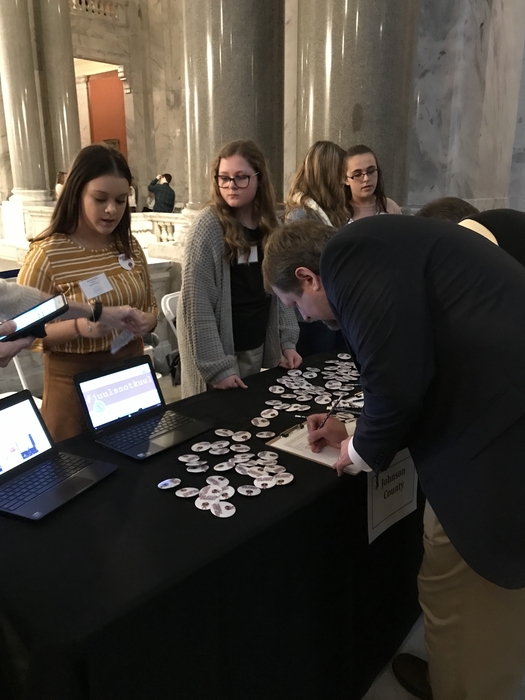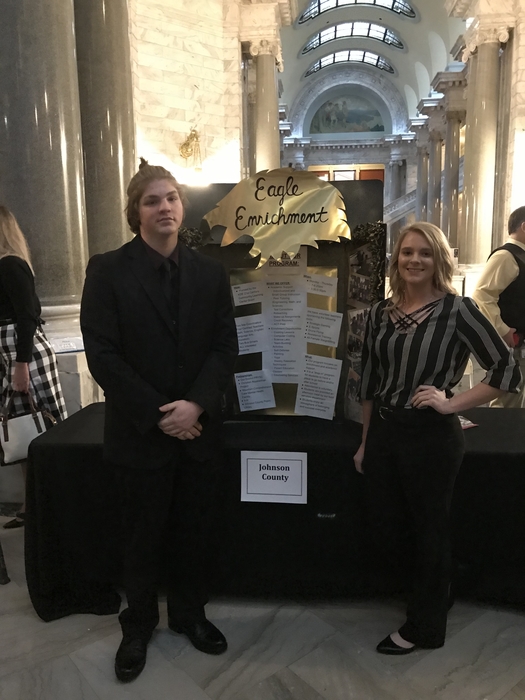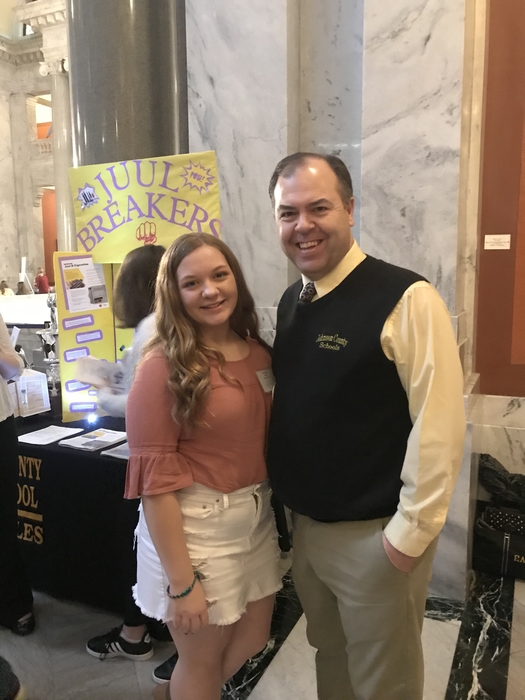 JCHS Welcomed and recognized all former JC Wrestlers to celebrate JCHS's 50th year in a ceremony during the Regional Tournament! Great to see all these guys back supporting current JC wrestlers! #HailCentral #JCentral #JCEaglePride #Eagle4Life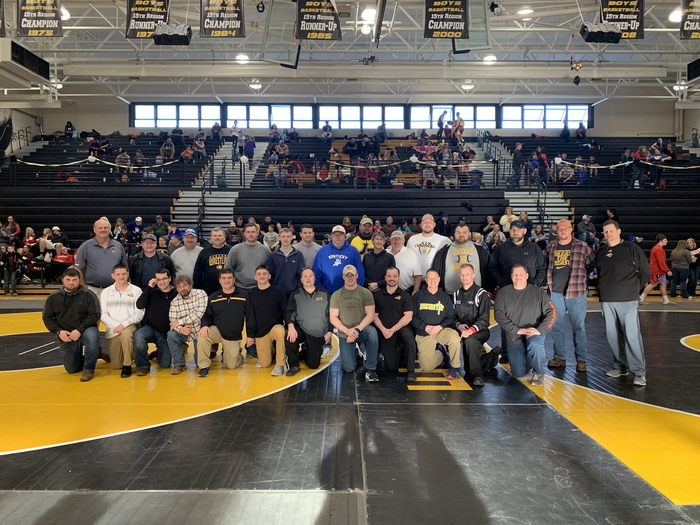 See all current events and help promote JC Schools. Please like district and school Facebook pages. Also, follow each on Twitter! Use the attached document to link directly to each social media platform!
https://goo.gl/w3Ymtq
#Eagle4LIfe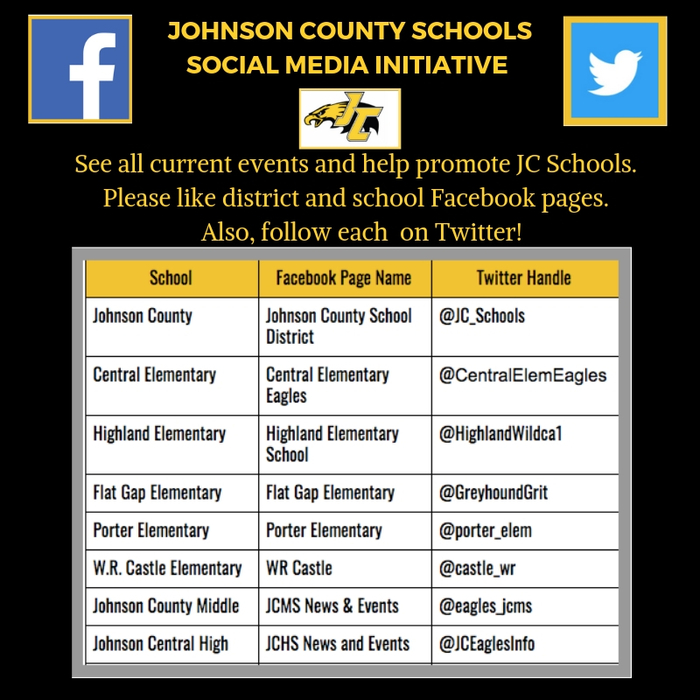 Each season Eagle Basketball will be paying homage to the schools that formed our beloved Johnson Central by having a retro night, beginning with Oil Springs High School. Come out tomorrow night and be recognized in the stands with your fellow Oil Springs Alum and celebrate a Tradition that Never Graduates. Our girls will play at 6:00 and our boys will play at 7:30. We will honor Oil Springs between games.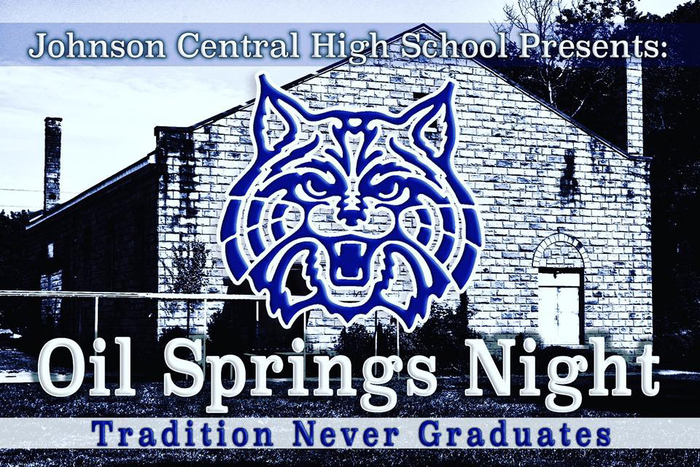 Former JCHS wrestlers, it's your turn to be honored! This Saturday is the regional wrestling tournament, and it's held at JCHS! All former wrestlers in attendance will be honored before the championship rounds start, so please be checked in by 3:30! We hope to see you there!!

District Academic Tournament Saturday, February 9, 2019 Flat Gap, W.R. Castle, and Highland @ W.R. Castle Central Elementary and Porter @ Paintsville Elementary

Elementary Academic Tournament-Monday February 11, 2019 @ Flat Gap


Parent Teacher Conferences this week: Wednesday-Elementary Schools Thursday-JCMS/JCHS

Johnson County Schools continuing our The Power of a Positive Team Book Study! @jongordon11 #JCEaglePride #Eagle4Life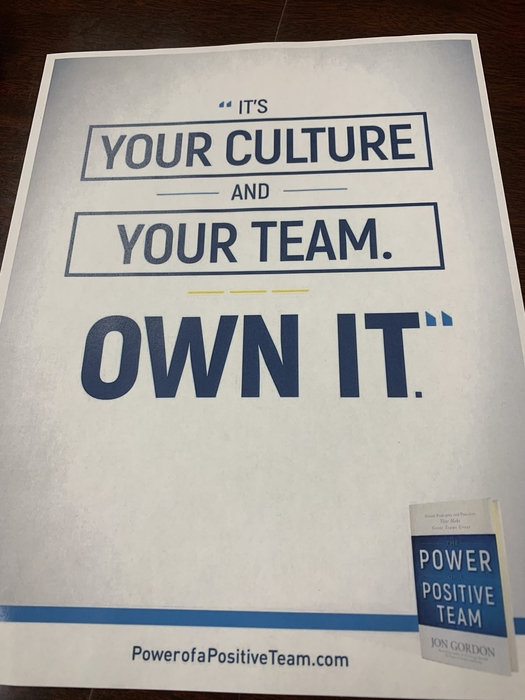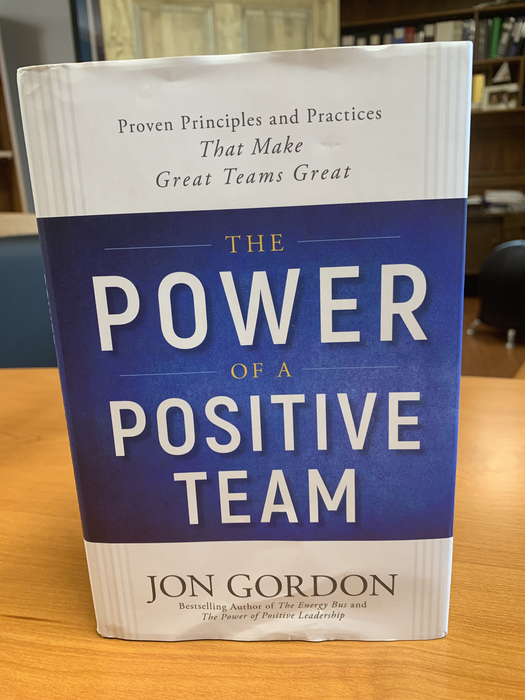 Continuing on Monday February 4, Total pharmacy care will be coming to each school in Johnson County to administer Hepatitis A immunizations to staff or students who have not started the series. In order for students to obtain this injection parents MUST be present. Please bring copy of insurance cards. Below is a list of locations and times for each clinic. For those that are not insured please contact your local health department to set up an appointment. Monday-- Porter 3:00-5:00 Tuesday-- JCHS 3:30-5:30 Wednesday-- Flat Gap 3:00-5:00 Thursday-- Highland 3:00-5:00 Friday-- Central 3:00-5:00

Congratulations to Ms. Kelli Ratliff for earning Google Certification Level 2! Ms. Ratliff is also currently pursuing her Rank I to become an Education Literacy Specialist!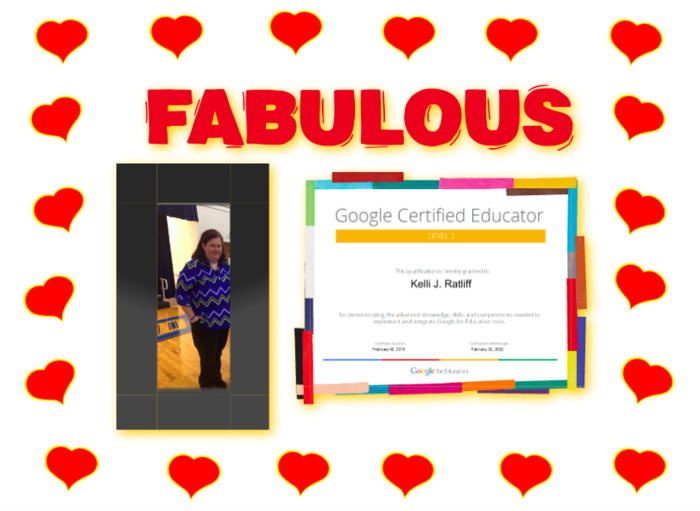 Congratulations to our JCMS Wrestling Eagles-Middle School State Champions!! #JCEaglePride #Eagle4Life

Congratulations to the Johnson Central H.S Speech and Drama Team as they finished as Regional Runner-Up today at Knott Co Central H.S. Good luck at the State Tournament!!! #JCEaglePride #Eagle4Liife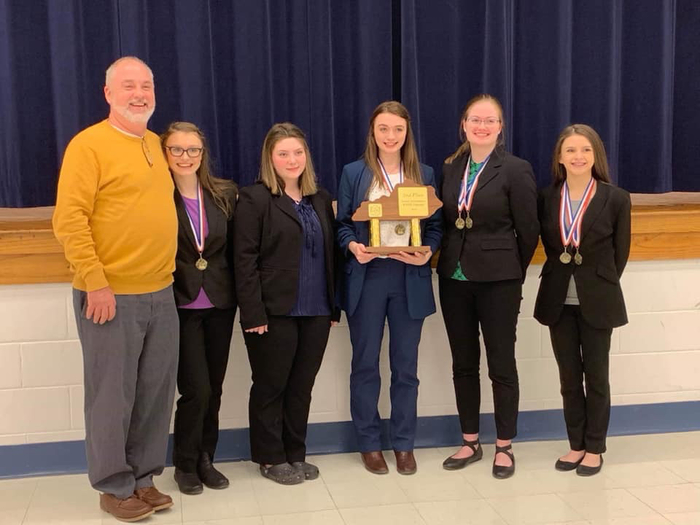 Congratulations to Chase Price form JCMS- State Wrestling Champion!!!! Also, Congratulations to Zach McCoart for his 5th place State Finish and Dalton Matney for 3rd place finish in their weight divisions!! Keep it up, Eagle Wrestlers!! #JCEaglePride #Eagle4Life

Congratulations to the Johnson County Middle School Academic Eagles I'm being crowned as Regional Champions!!! #Eagle4Life #JCEaglePride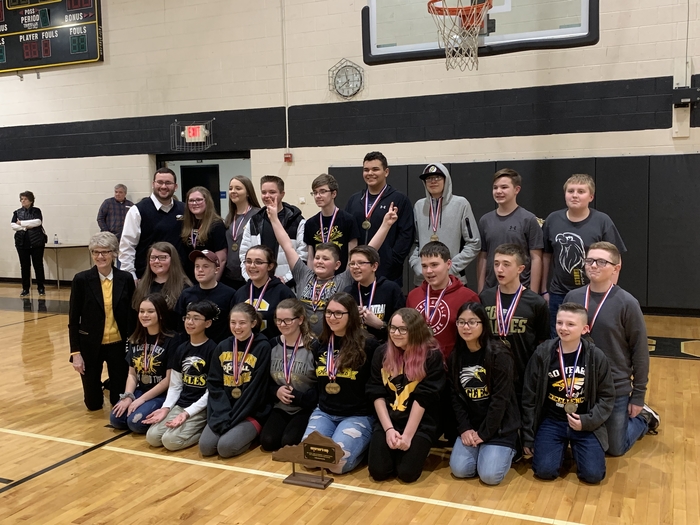 Johnson County Schools is excited to announce that we will be participating in Digital Learning Day 2019. Our celebration title is "Johnson County Schools Celebrates Innovative Learning!" @lraganas #Eagle4Life #DLDay #KYGoDigital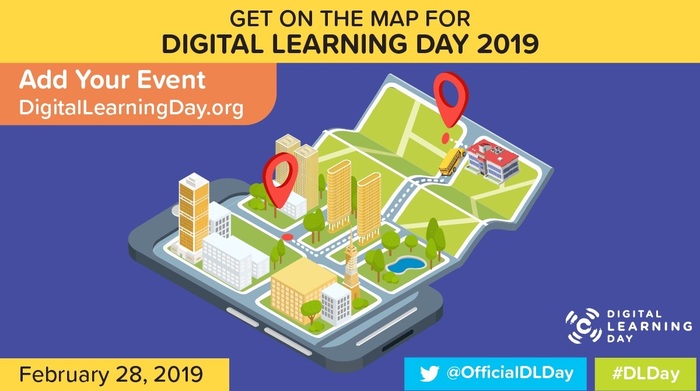 No school in Johnson County Schools in Friday, February 1, 2019. This will be an NTI Day. Stay safe and warm