Thanks to JC's awesome tech team and Supt. Cochran for always being in the forefront with great technology initiatives for our students and staff. Today the team met with Associate Commissioner David Couch and the KDE Support Team. We appreciate our tech team! 😊🦅😊

A huge thank you to Associate Commissioner David Couch and the KDE support team for featuring Johnson County School District's technology initiatives on today's CIO/EdTeach Webcast! JC greatly appreciates Commissioner Couch and KDE support staff!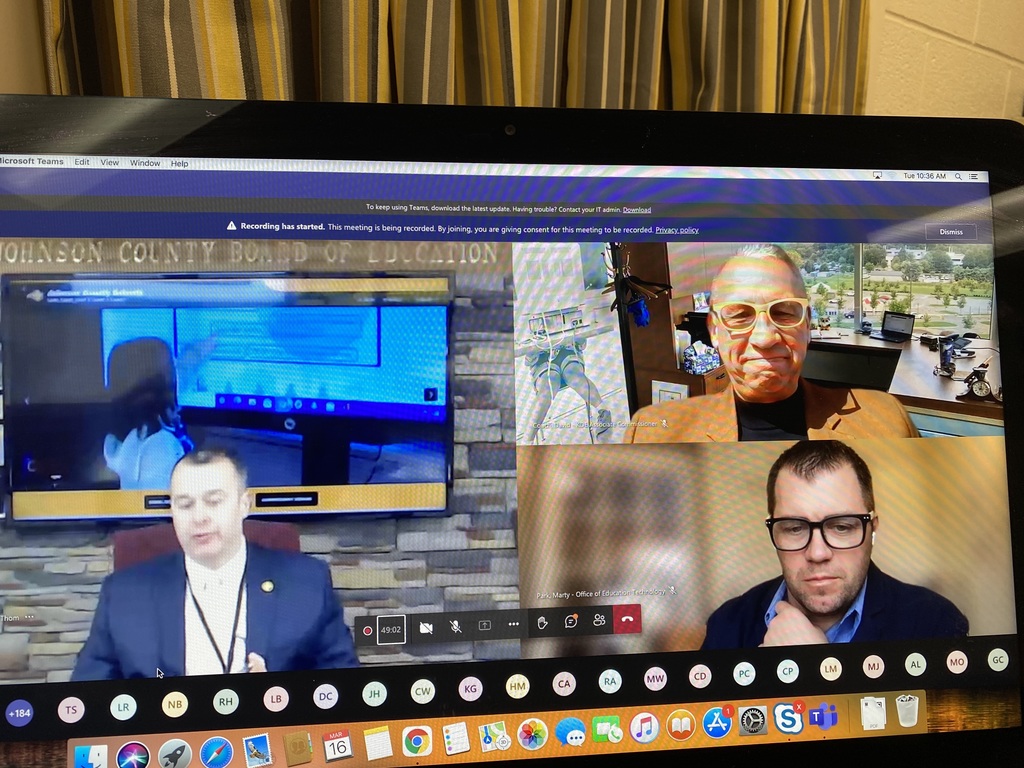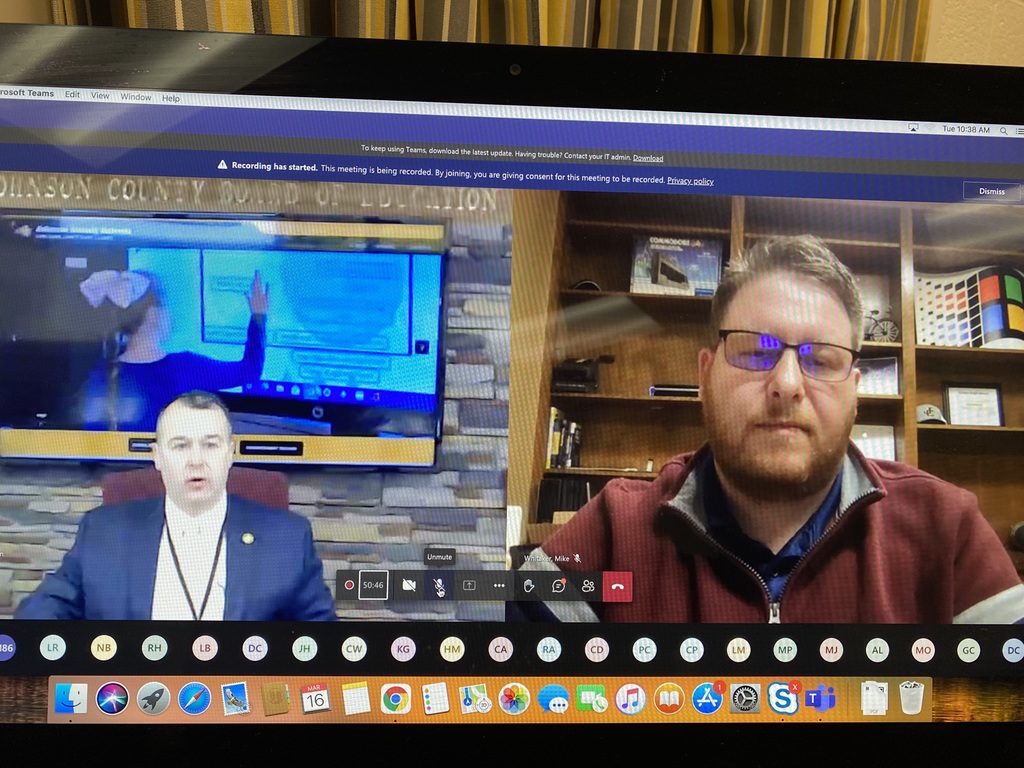 Reminders: The Johnson County School District will operate on "Yellow" next week! Please see the attached link for the JC Location of Services Chart. Also, daylight saving time begins this weekend. Remember to set your clocks forward one hour! It's going to be a fantastic week, Eagles! bit.ly/3cnAsbs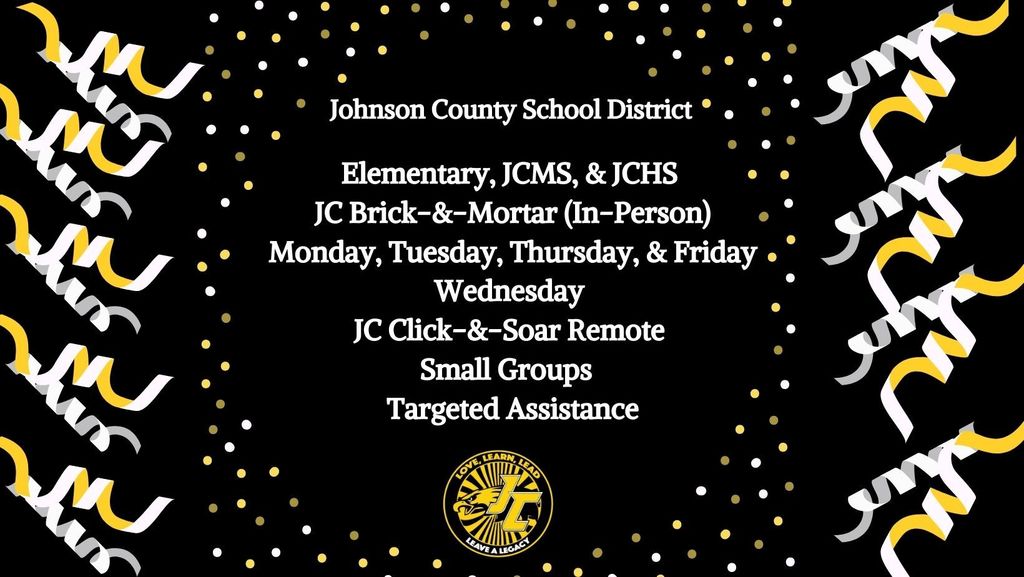 Congratulations, Isaiah May & Coach Tommy McKenzie!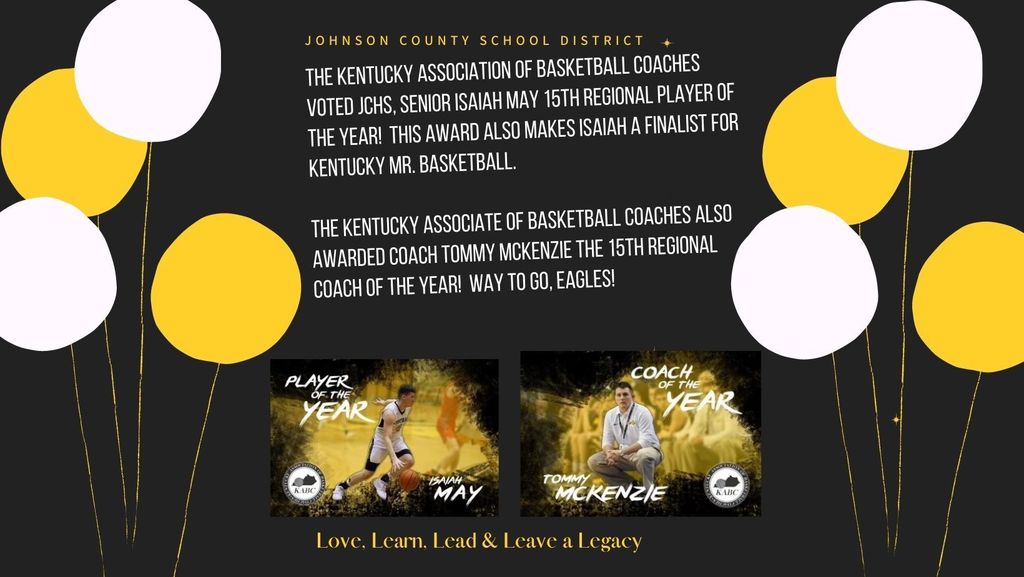 Good Luck JCMS & JCHS Academic Teams Governor's Cup State Championship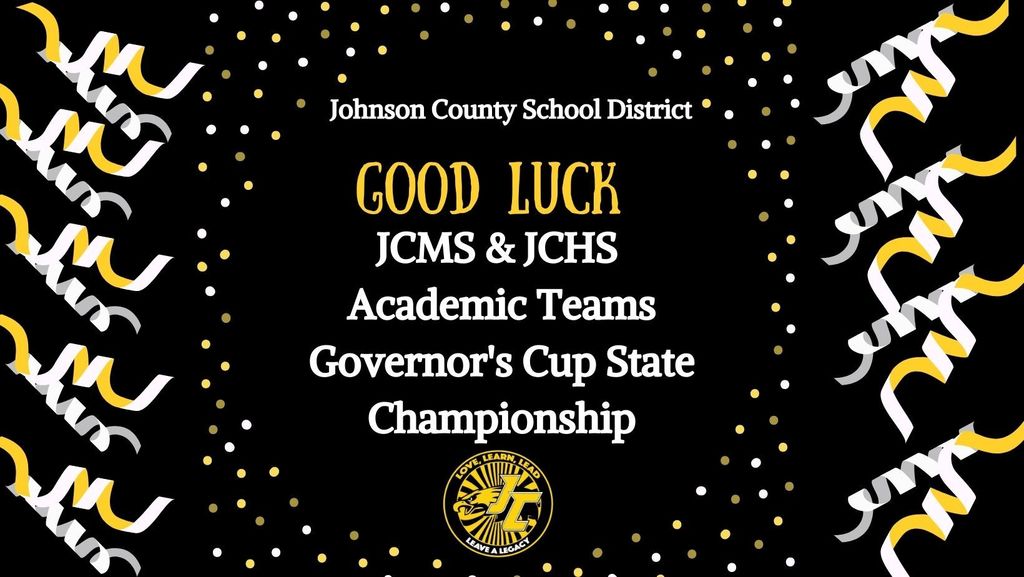 Good Luck, JCHS Wrestlers & Girls Basketball players this weekend!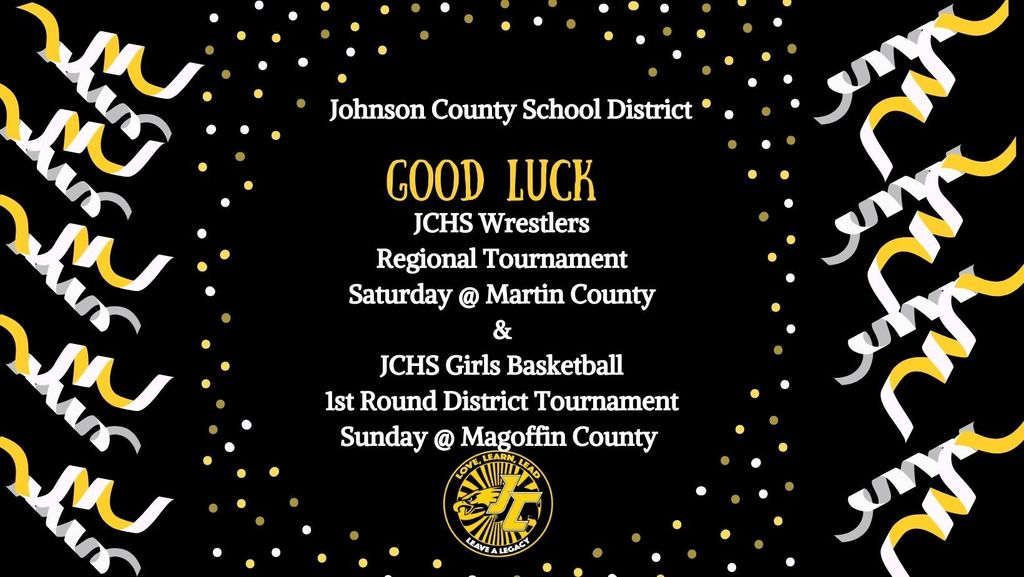 Reminder- Spring Forward- Daylight Savings Time Begins Sunday, March 14 @ 2 AM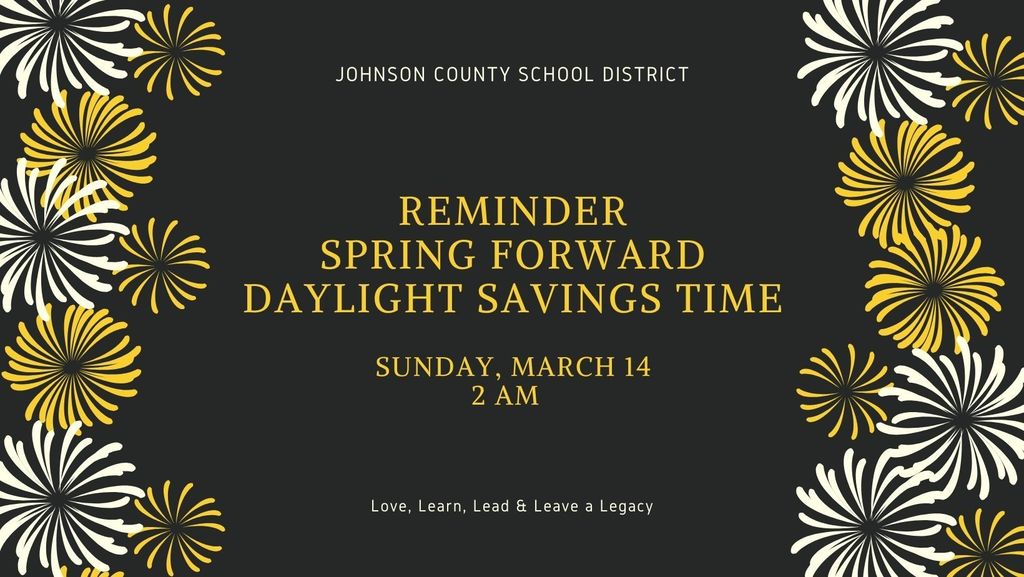 All Johnson County Schools "Yellow" next week following the JC Location of Service Chart.
http://bit.ly/3cnAsbs

JC Alumni Competing in National Tournaments Way to go, Eagles!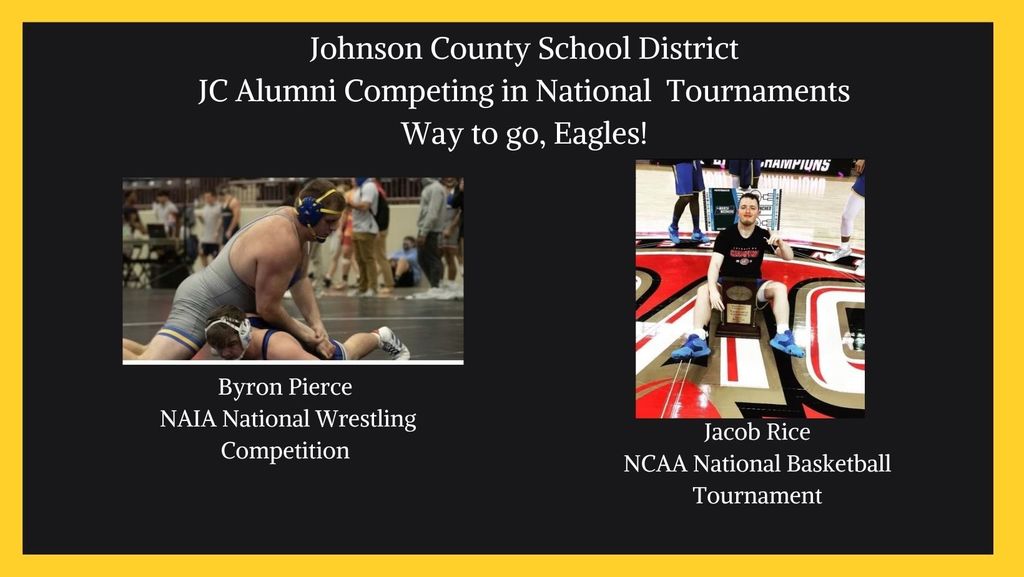 These Tomcats were excited to be at school!! Lots of great learning taking place at W.R. Castle!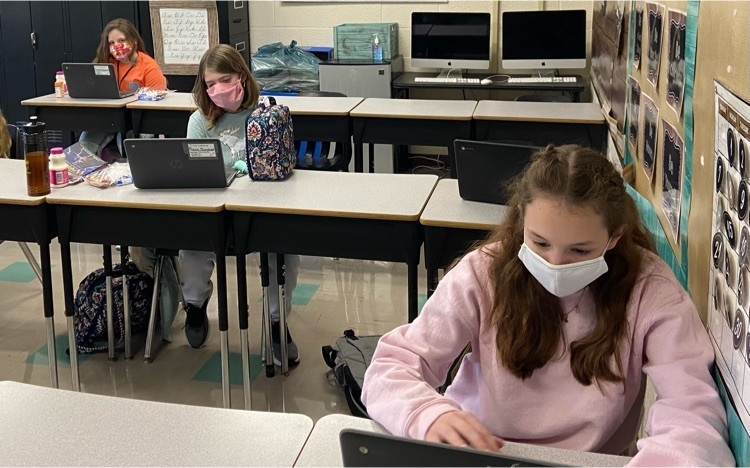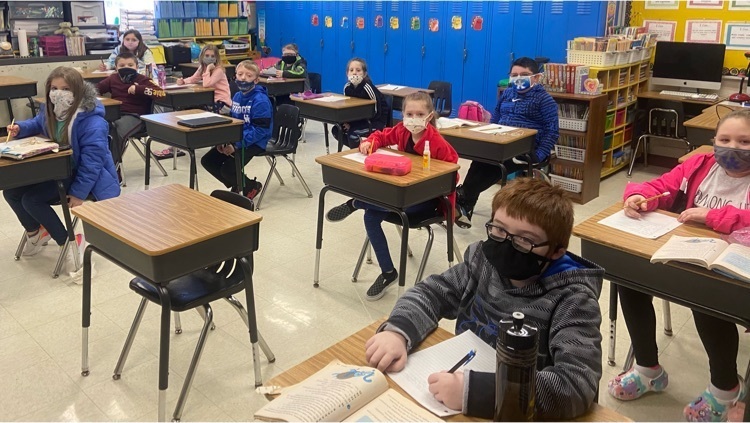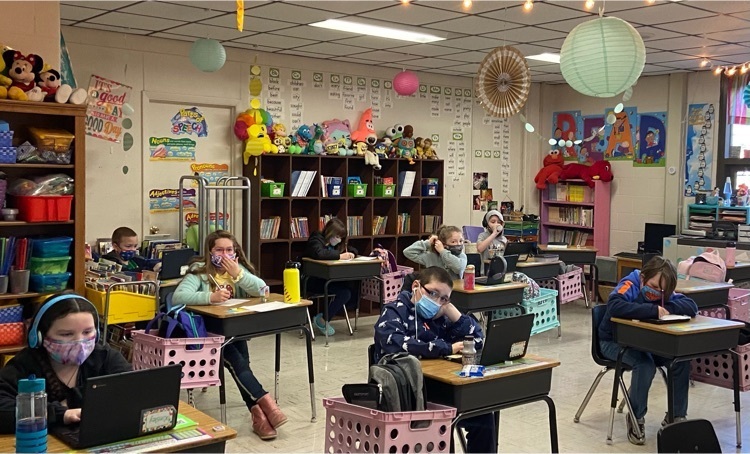 So great to be a Flat Gap Greyhound !!! Awesome teaching and learning going on! ❤️❤️❤️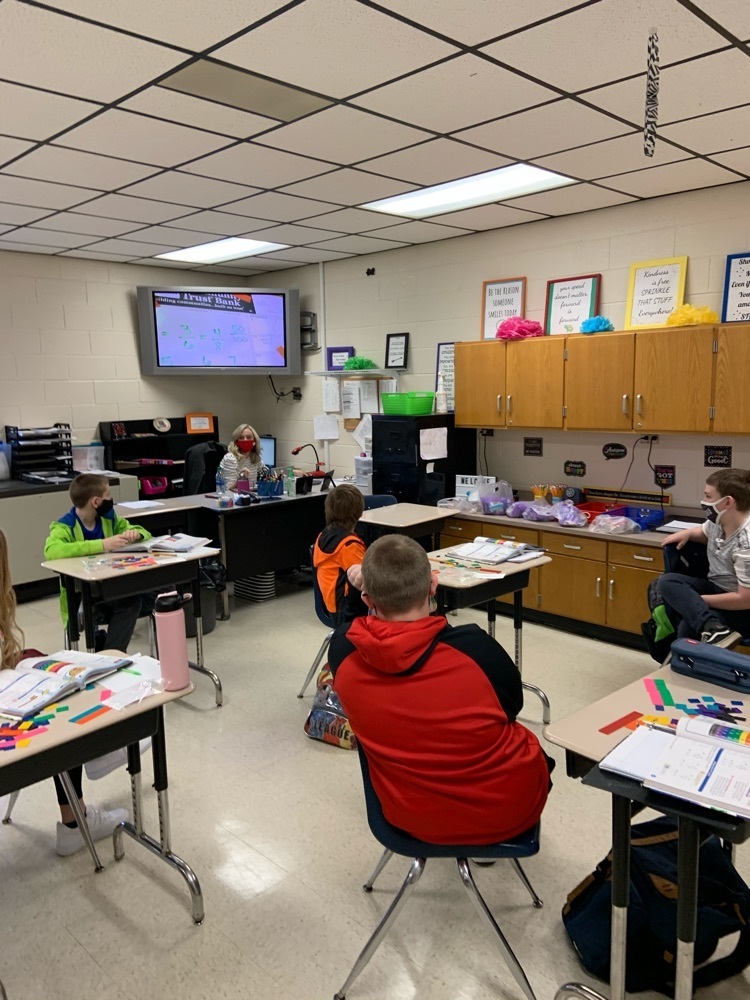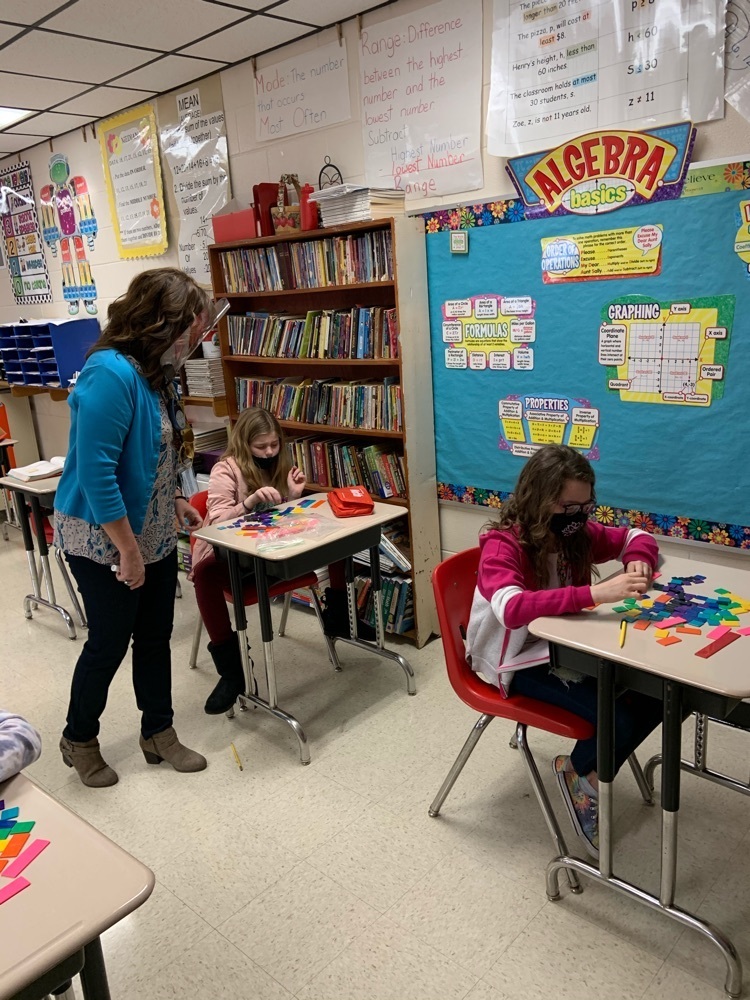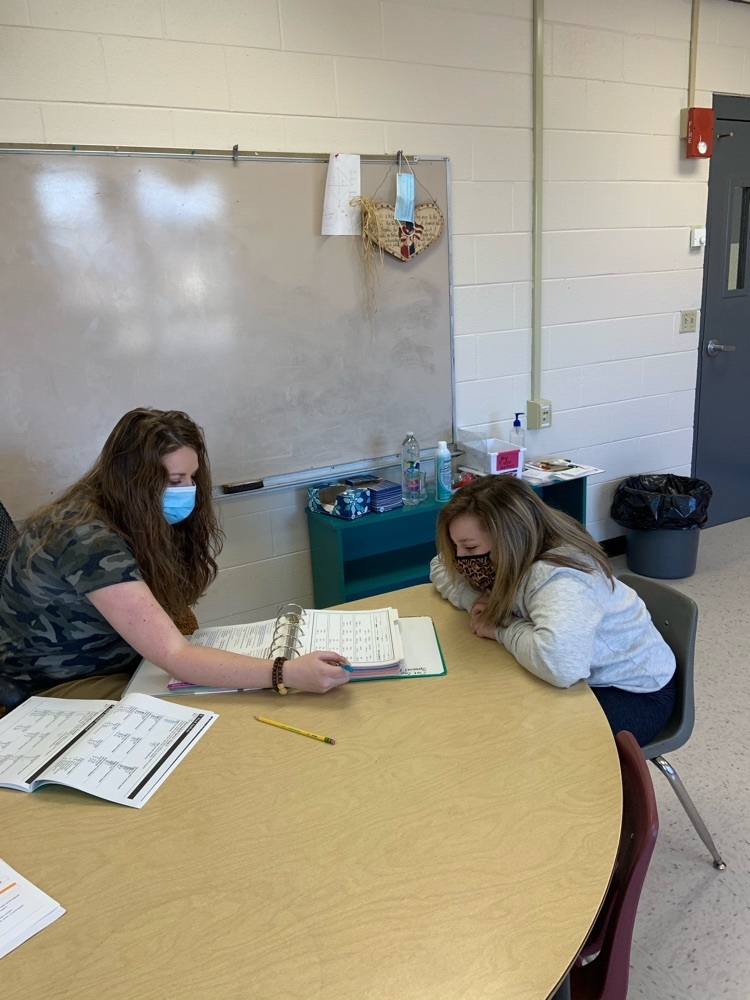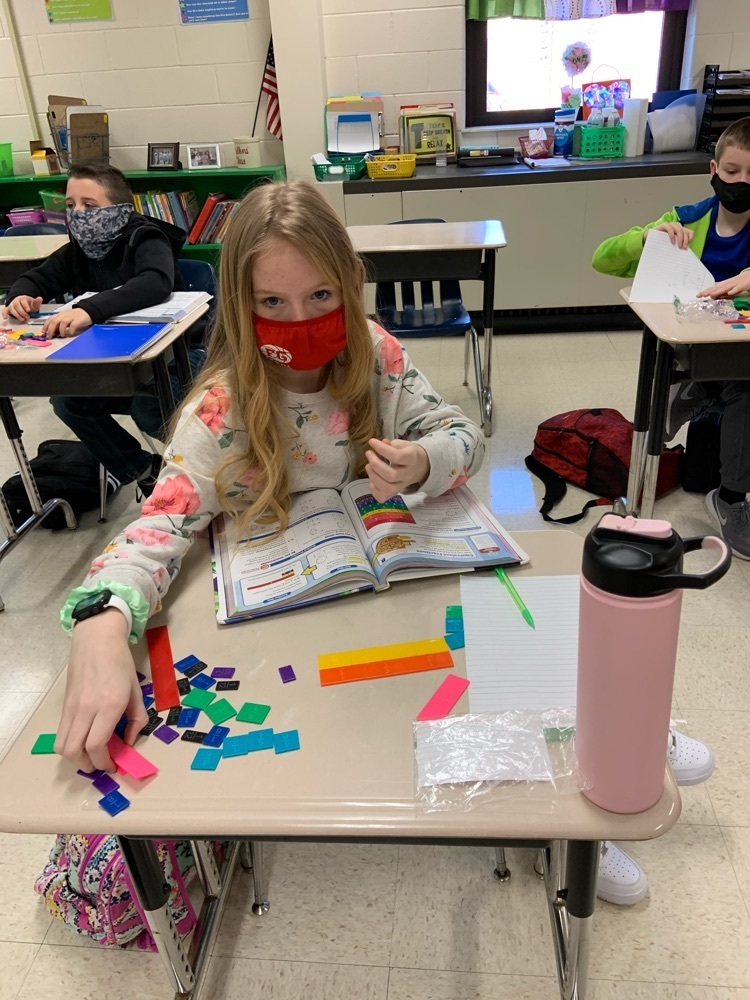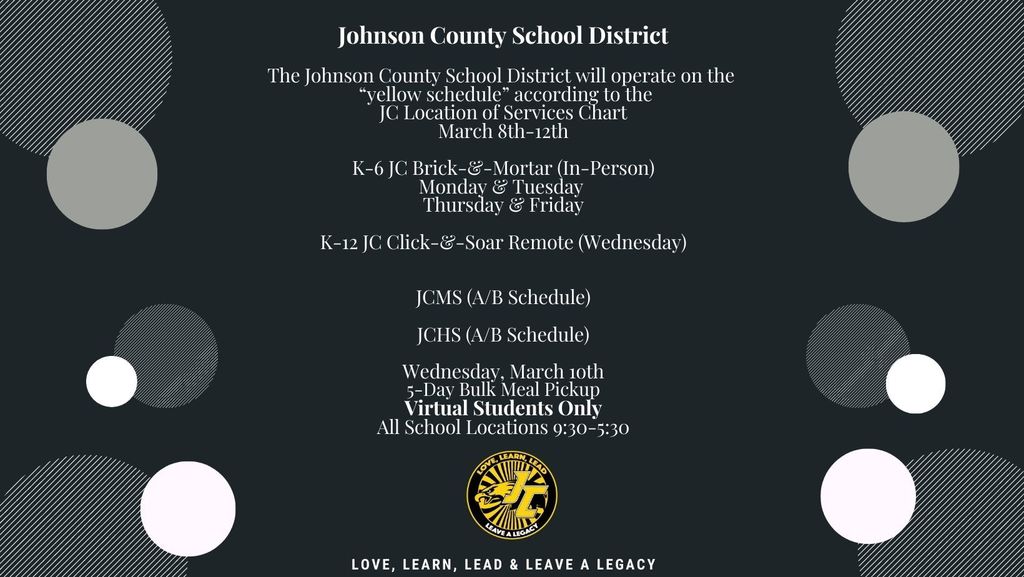 Happy retirement, Mrs. Music!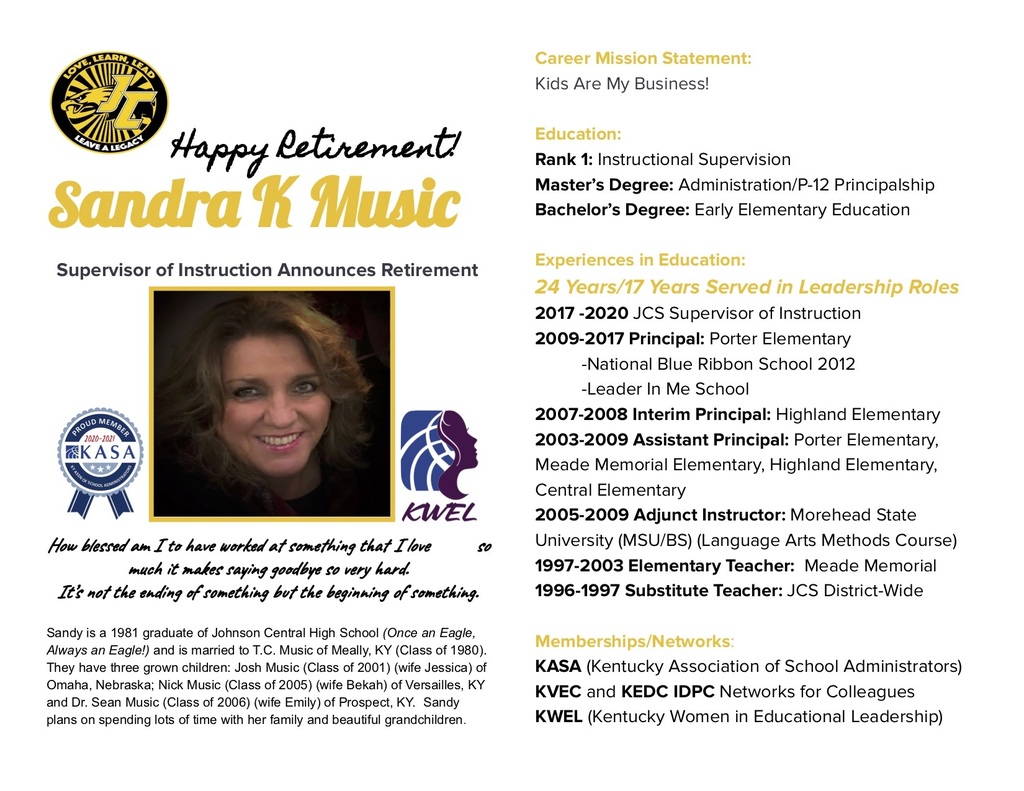 The Johnson County School District will operate using JC Click-&-Soar Remote, the remainder of the week. There are still mud and water-covered roads. Additional time will give the county/state time to assess and repair any damaged roads. Stay safe and healthy!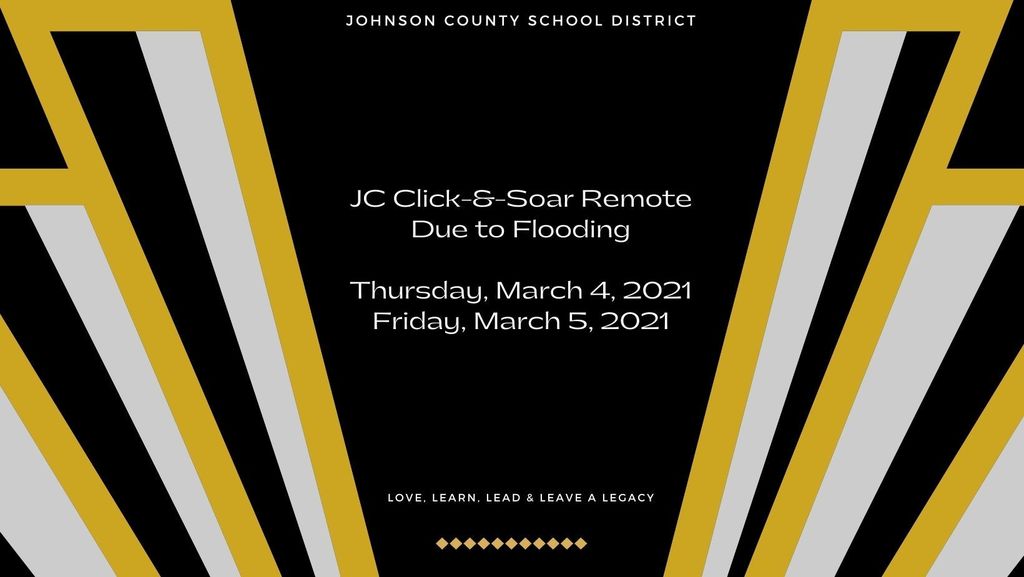 Congratulations, Megan Dials Google Certification Level 1!


Johnson County School District is still evaluating floodwaters. A decision concerning the location of services for Thursday, March 4th, will be made by 8:00 pm tonight. Thank you for your continued patience and understanding.

JC Click-&-Soar Remote Due to Flooding Wednesday, March 3, 2021 5-Day Bulk Meals Available for Pickup All School Locations 9:30-5:30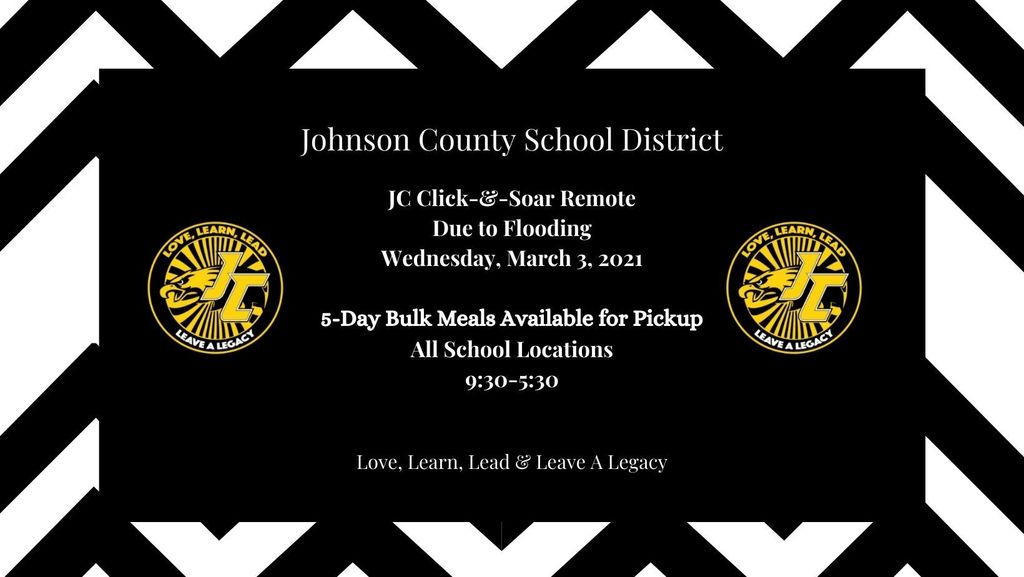 Johnson County School District JC Click-&-Soar Remote Tuesday, March 2, 2021 Due to Flooding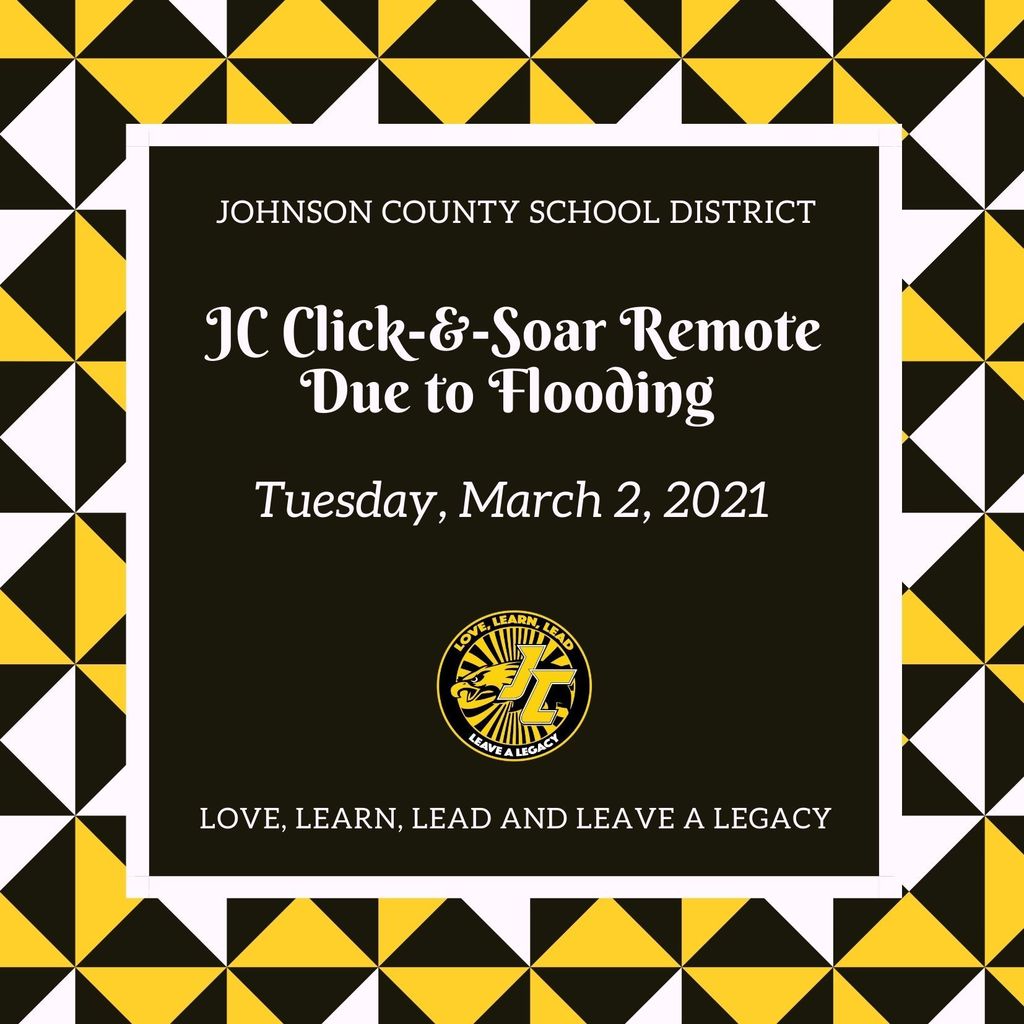 Johnson County School District JC Click-&-Soar Remote March 1, 2021 Due to Flooding & Hazardous Conditions

Mrs. Garner's Algebra 2 students discovered how to transform functions using Desmos today! Students used the slider tool to inspect how changes in the quadratic equation affect the graph. #DLDay #Eagle4Life