Do you need to make enrollment changes for your student?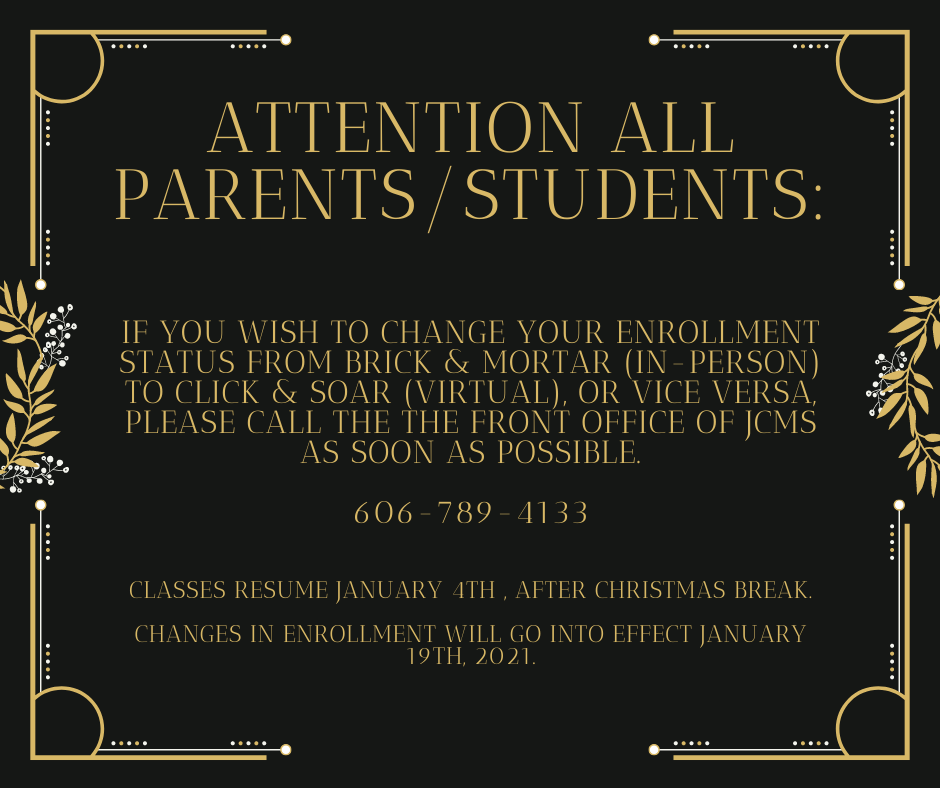 Thankful to get to see students on Monday! Check out the pictures to see when your brick and mortar student will be expected to attend in-person classes.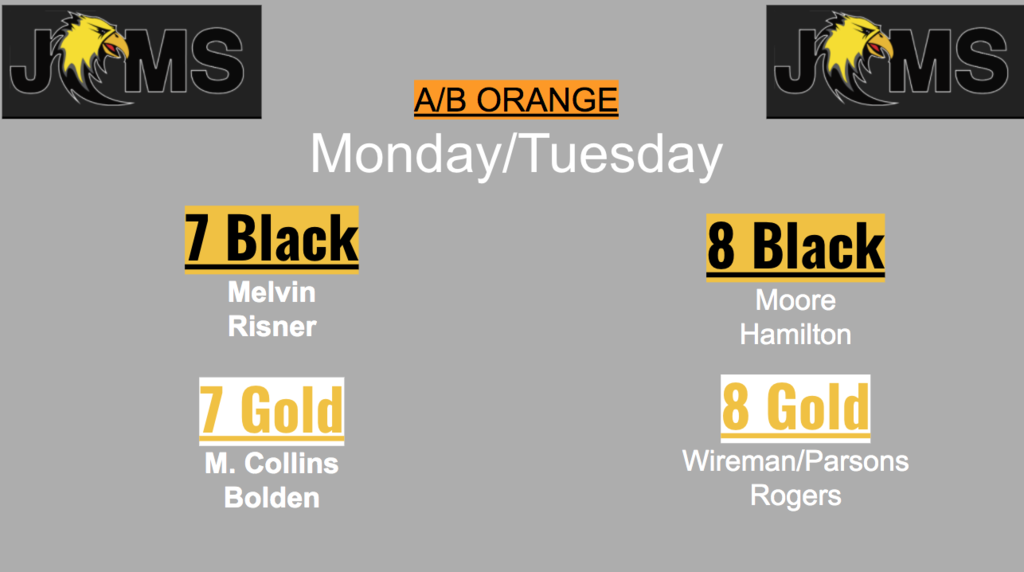 Parents and guardians of JCMS students, if you have any pictures of your student working on homework, in a live meet, or participating in an extracurricular, please send them to me for our 2020-2021 yearbook! You can email jpeg images to
paige.caudill@johnson.kyschools.us
Thanks!
January is board member appreciation month!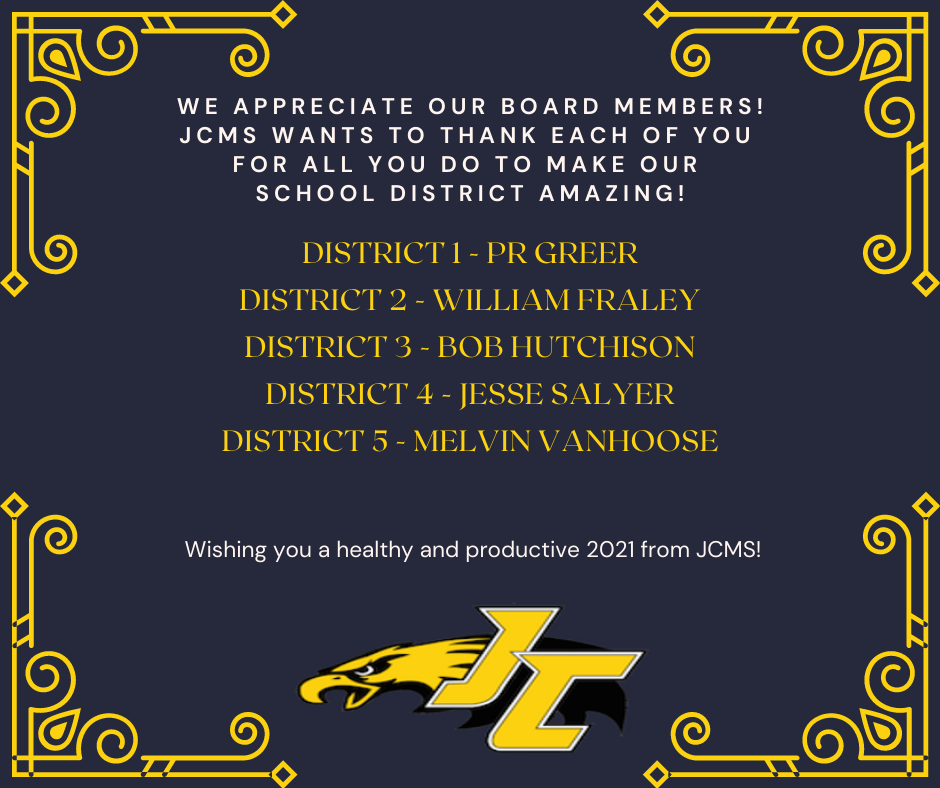 We wish each of you a very happy birthday!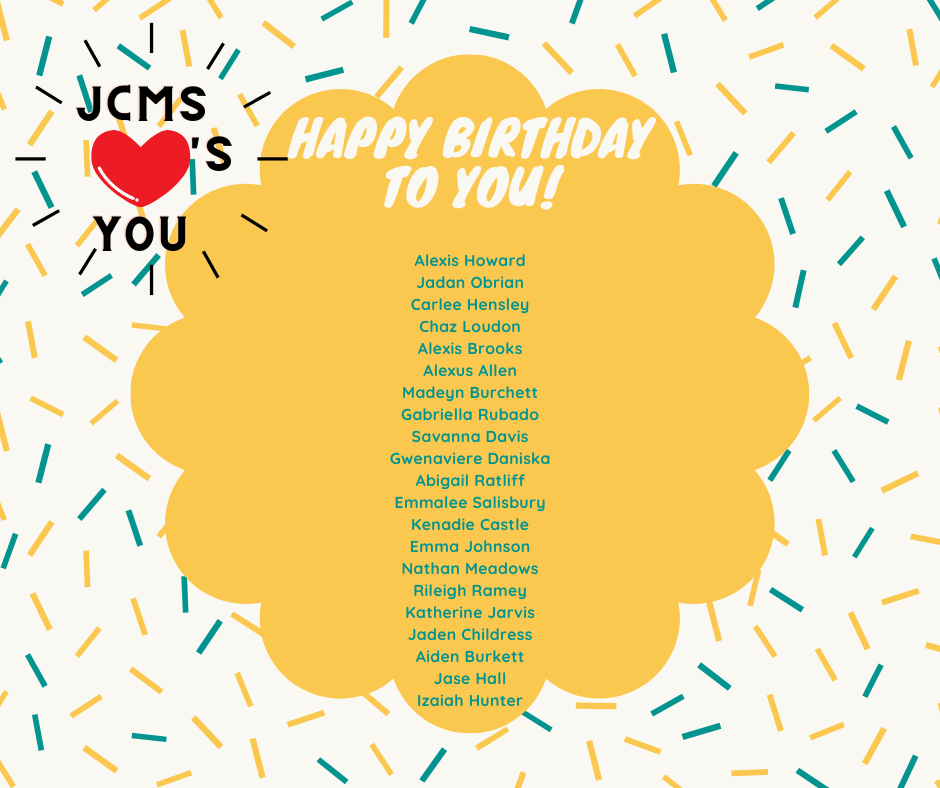 JCMS FPS Team with their 1st Place Medals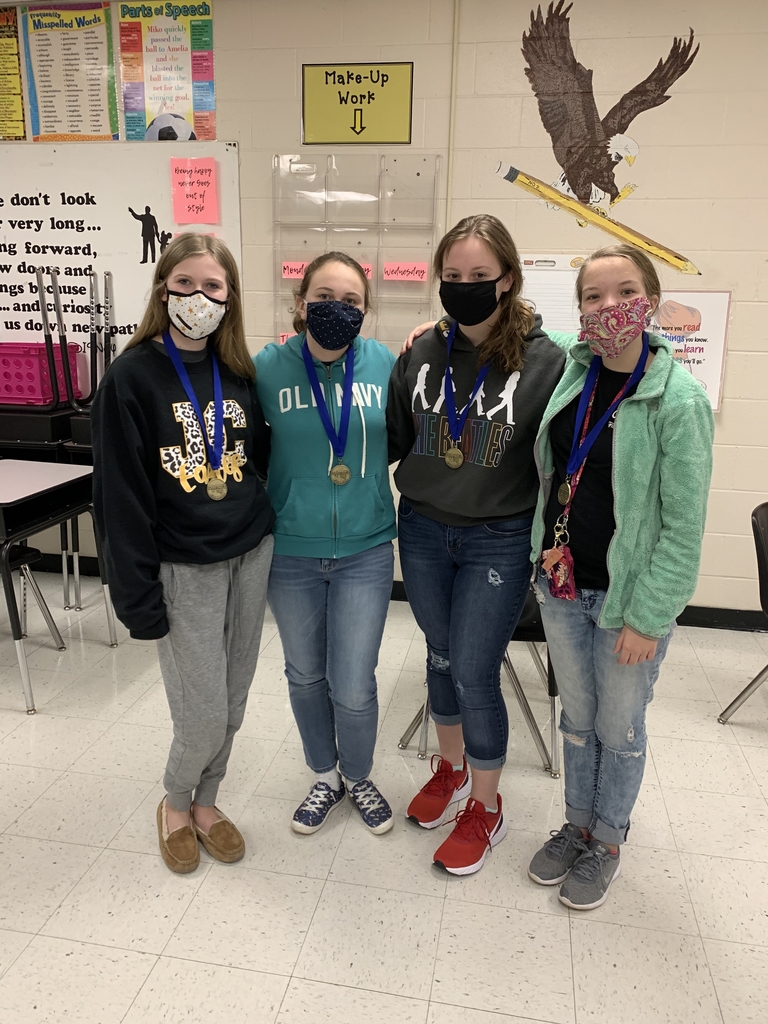 Nice wins for both 7th and 8th grade tonight against Millard!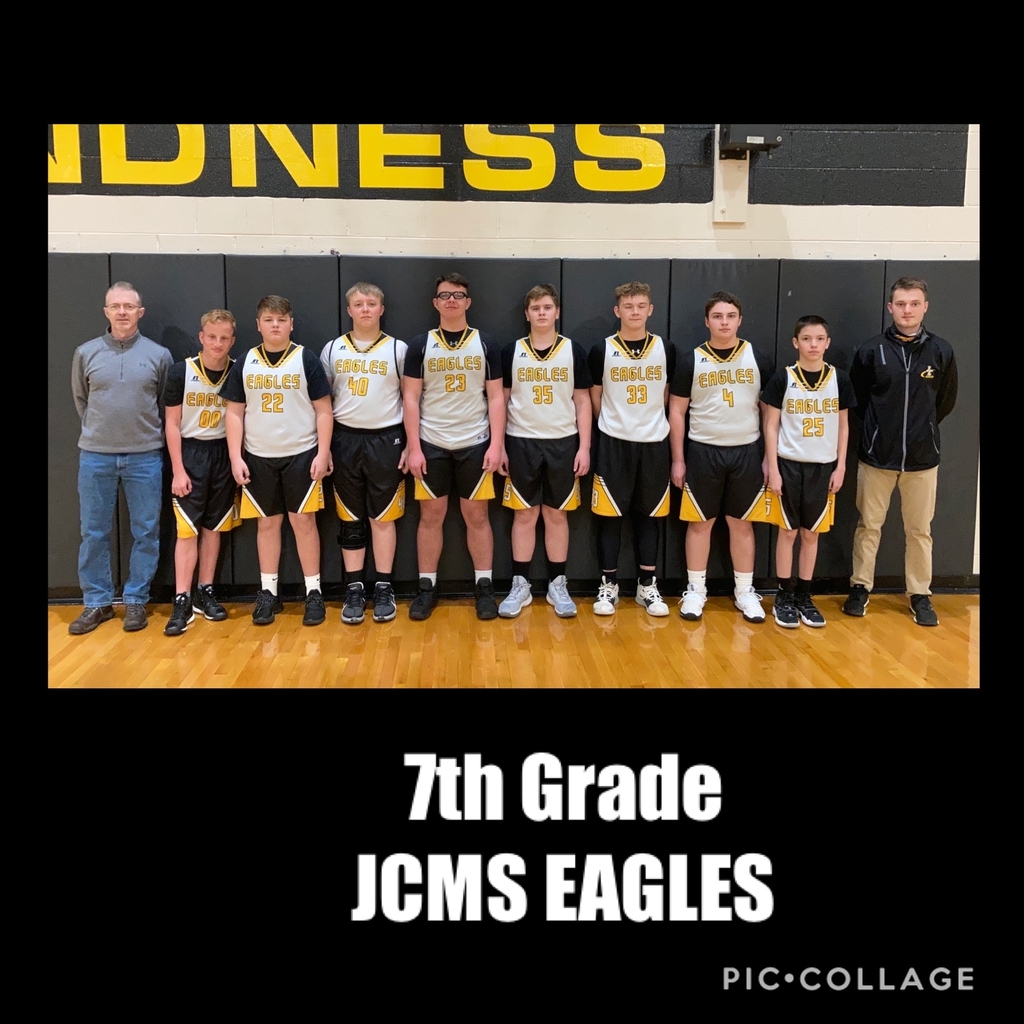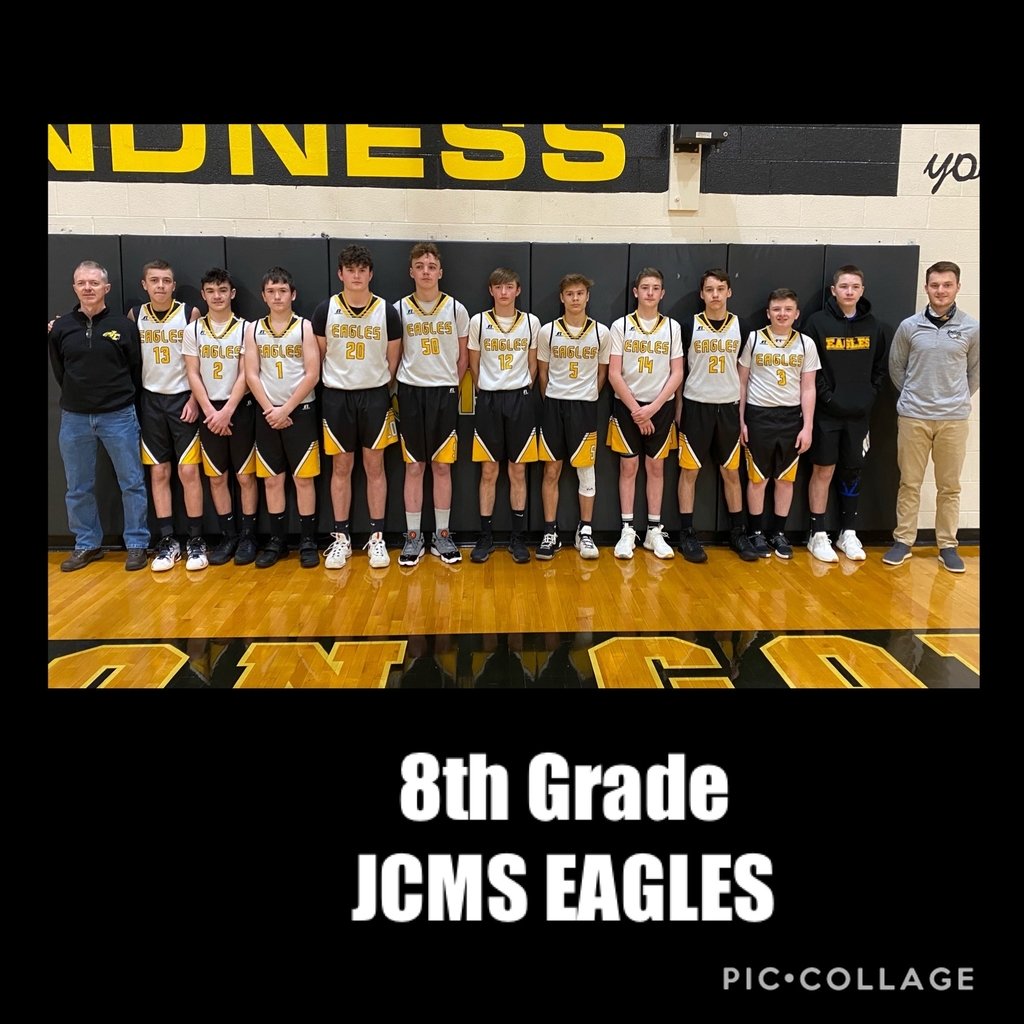 Congratulations JCMS Academic Team!!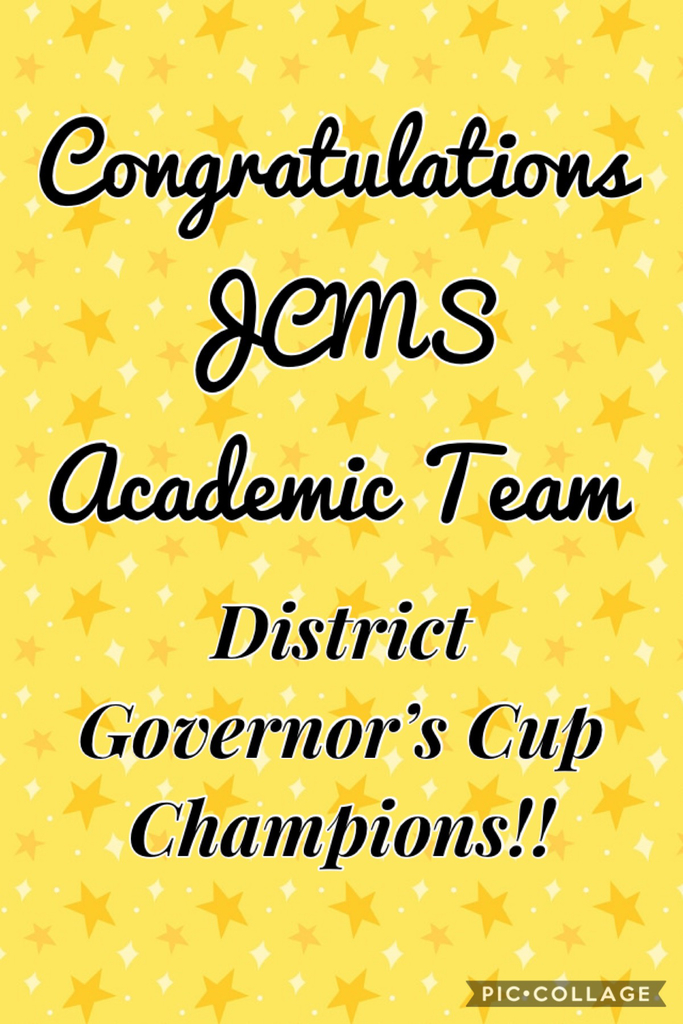 If you are interested in playing JCMS girls soccer, our first nonmandatory workout will be on Tuesday, January 19th at the Johnson Central football field from 4-5:30. If you plan to attend, you will need to have a current physical,shin guards, soccer cleats, and appropriate attire. If you're unable to attend that day, please fill out the attached google form. This link will also be posted in the school wide google classroom.
https://docs.google.com/forms/d/e/1FAIpQLSd5KiTwEjyBW1jDid4MeU2KyMa1epiRwyY5Ps6IEqkNKC2RAQ/viewform
We would like to start recognizing our student birthdays bi-weekly. We wish each of you a very happy birthday!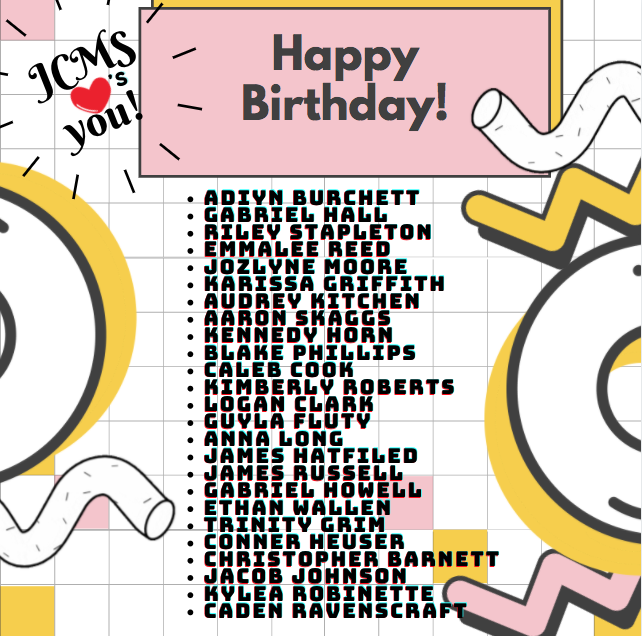 Welcome new teacher, Abbey Parsons!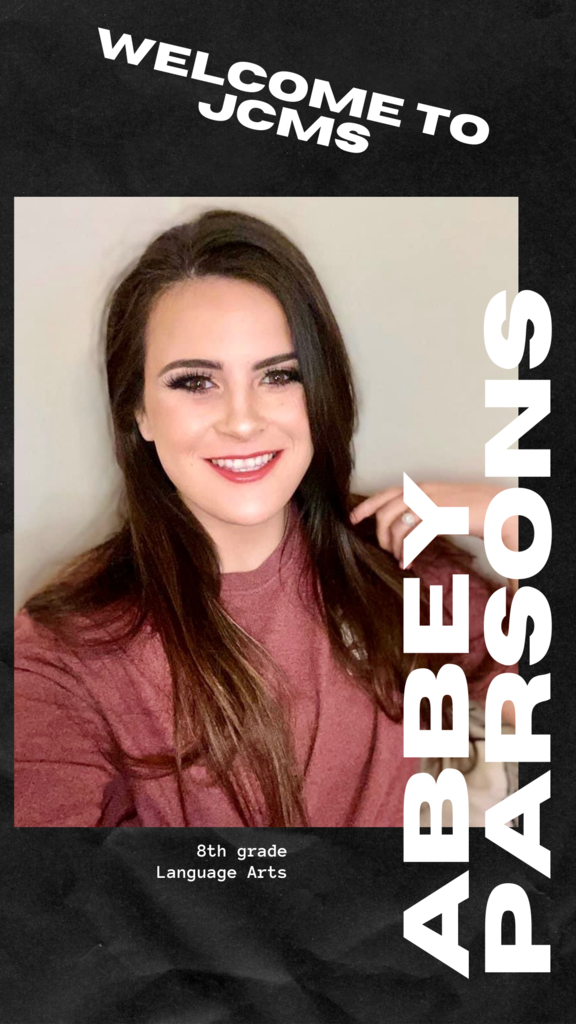 A shout out to some of our JCMS family for taking time out to donate blood!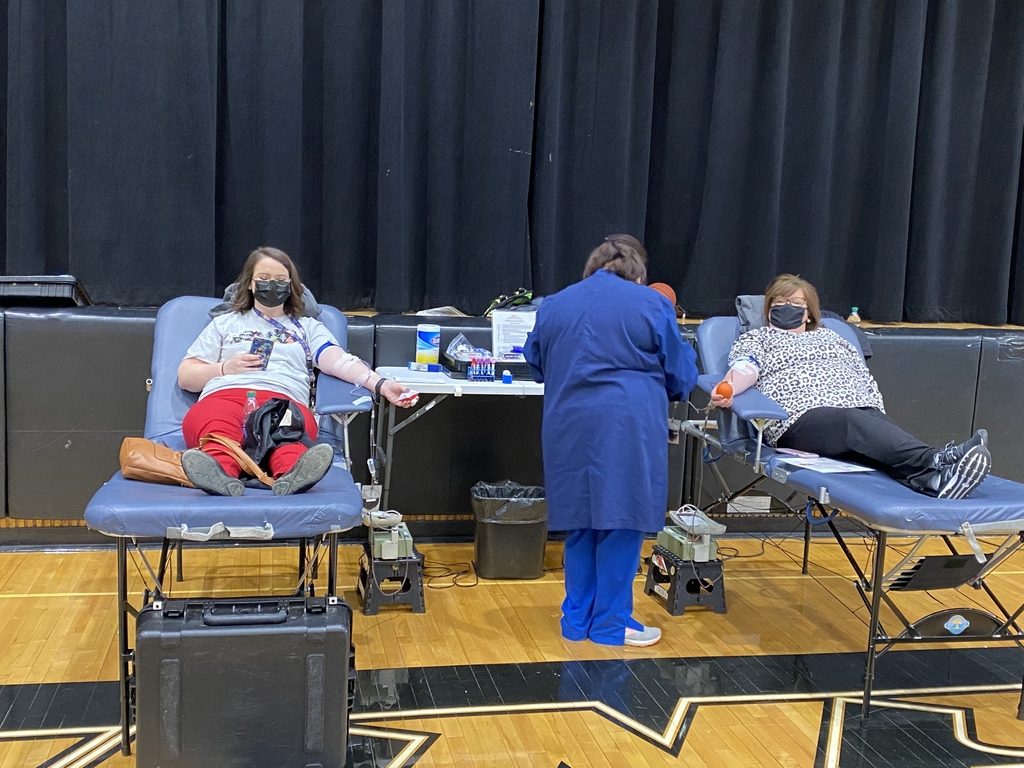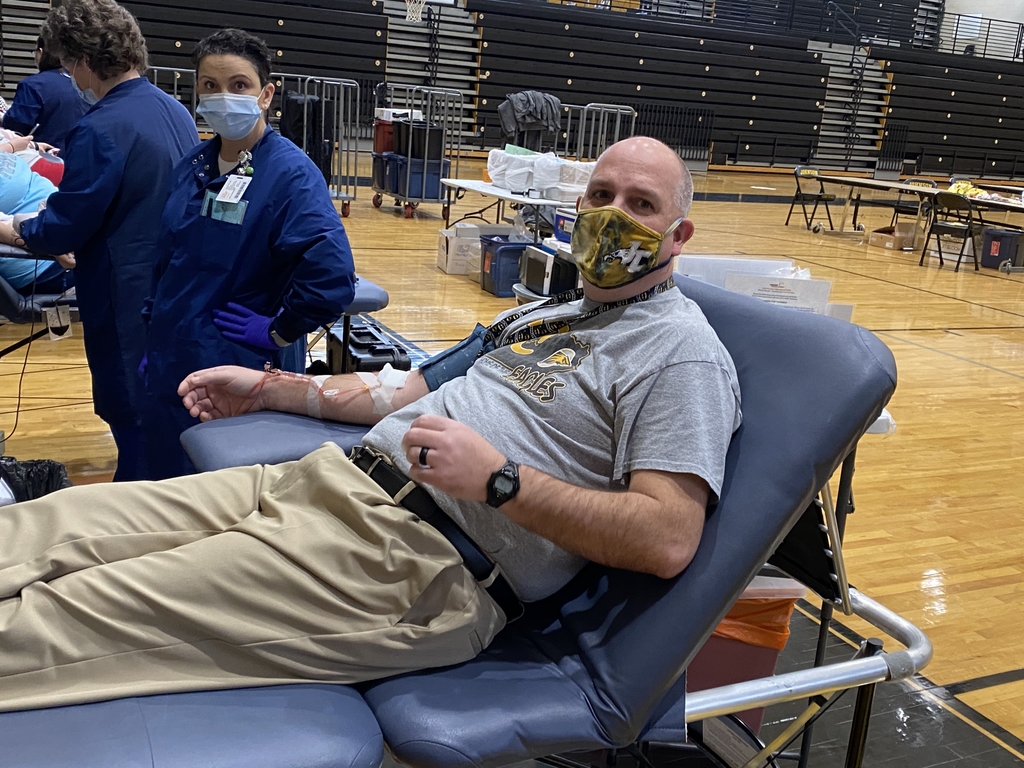 This week will be click and soar!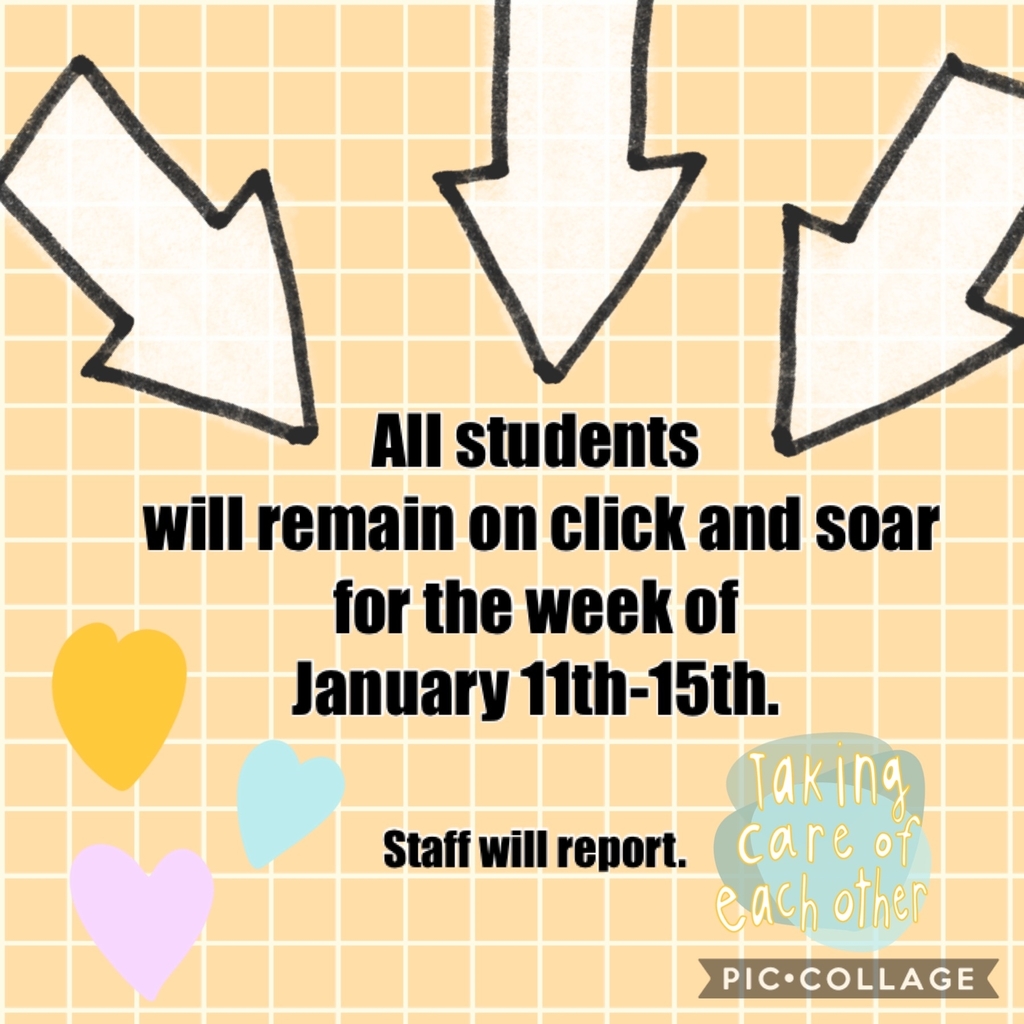 Check out our Youth Services Center January newsletter.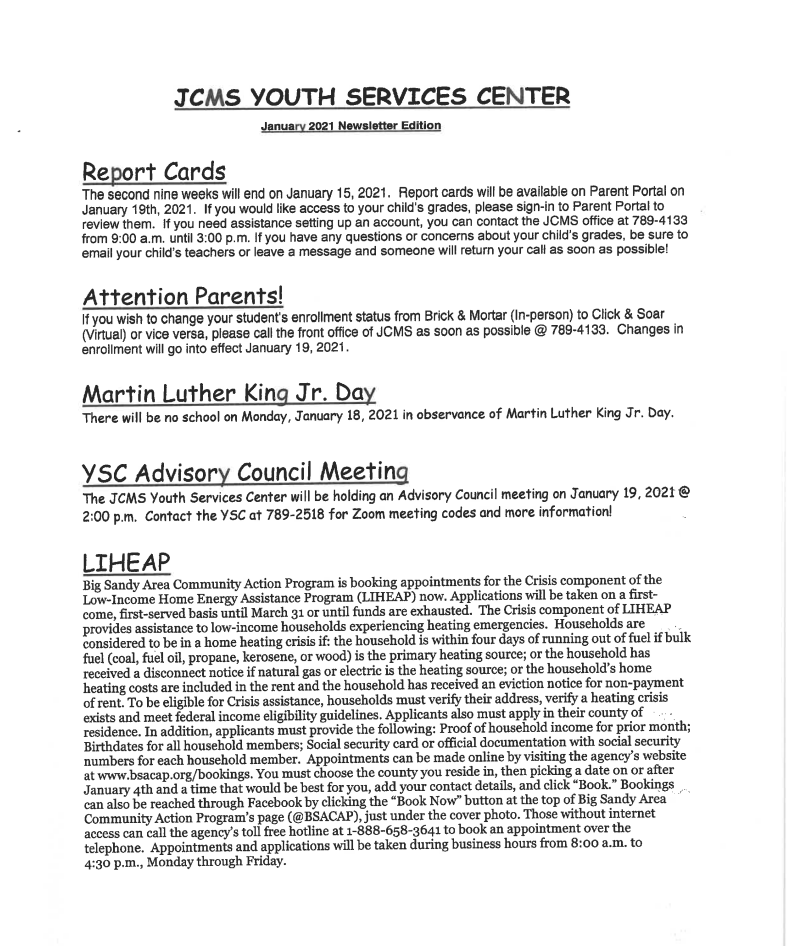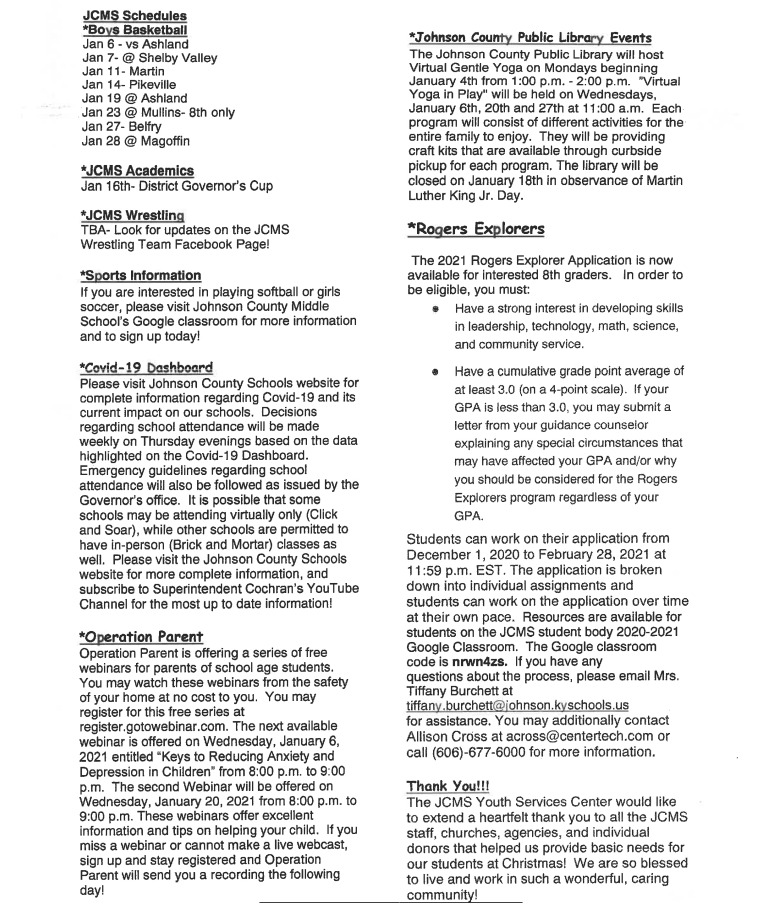 Good luck to our JCMS Basketball 🦅 Eagles!!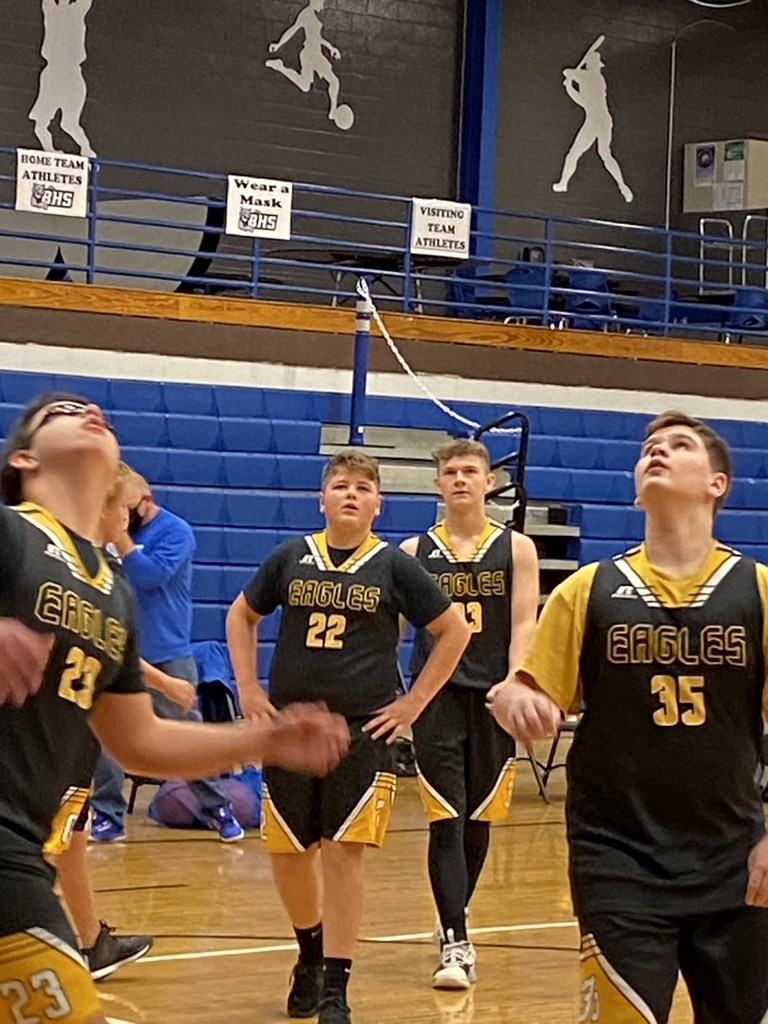 Wishing you a very happy retirement!
If you are interested in trying out for the baseball team at Johnson County Middle School, please access the link and fill out the attached form. Tryouts are open to 7th and 8th grade students at JCMS. In addition, tryouts are open to 6th grade students who have aged out of Cal Ripken. Please submit the form prior to February 1st, 2021. All students planning to attend the tryout will need to have a completed physical. Tryouts are tentatively scheduled to begin on or after February 22nd, 2021.
https://forms.gle/jvzpypb9o7DgQQ9c8
Check out upcoming opportunities for 4th - 12th graders offered by our 4-H community partners!