The Johnson County Schools Local Planning Committee will conduct a PUBLIC FORUM on Tuesday, April 30th, 2019 at 5:30 pm at the Johnson County Board of Education Central Office. The Public Forum will be an informal gathering to obtain public opinion regarding future district facility priorities. The Local Planning Committee will meet immediately following the Public Forum at 6:00pm.

Dance camp!!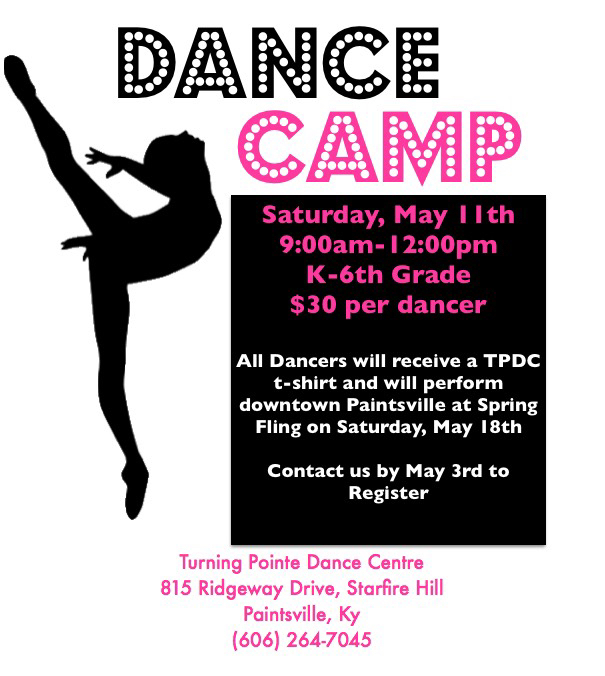 Johnson County's elementary and middle school counselors enjoyed an evening of learning about a great new program called ACE/Navigator. Thank you Clabe Slone and Jason Wheeler for your Navigator expertise!!! #KEDC #JCPride #Navigator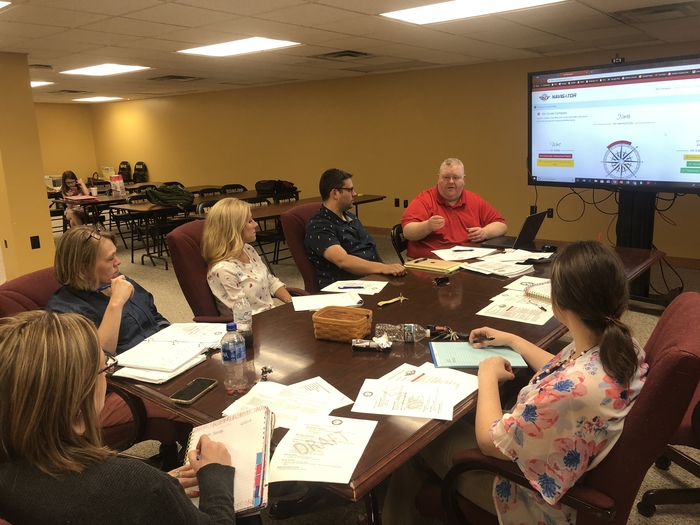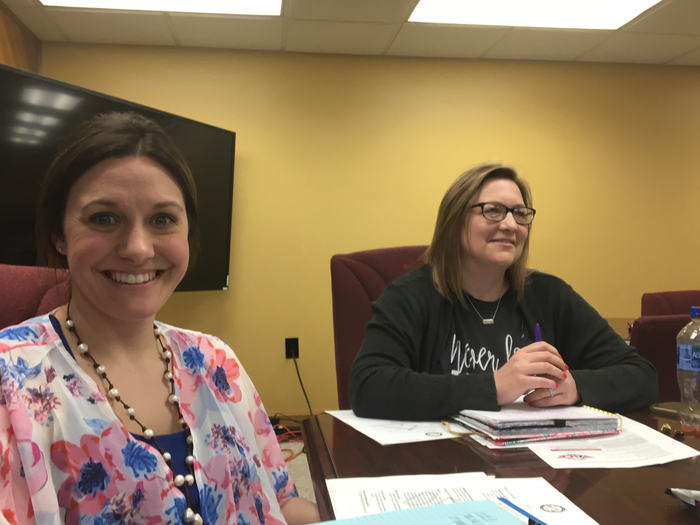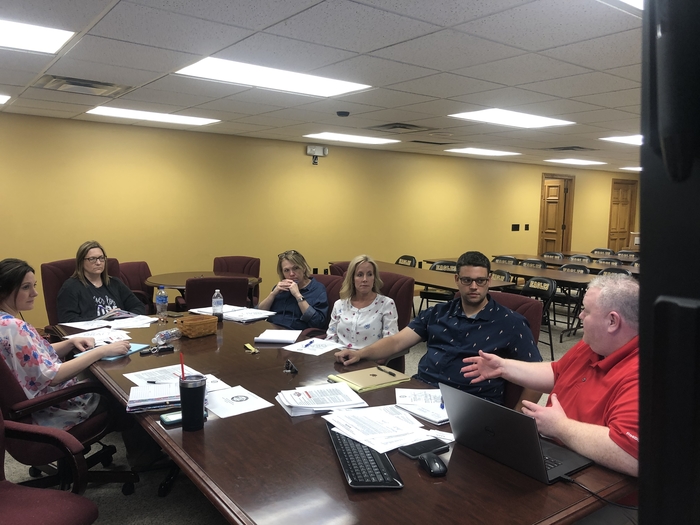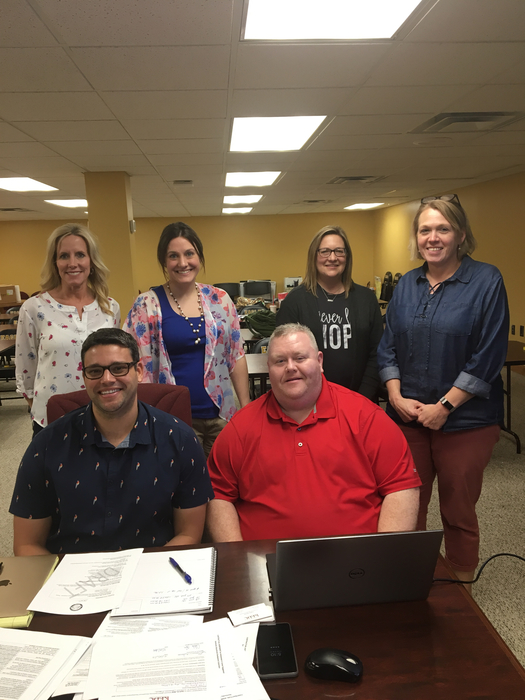 Another AMAZING day in Johnson County Schools with Second Grade teachers pacing new standards on the grade level Exit Criteria and Benchmarks. #greatgettinggreater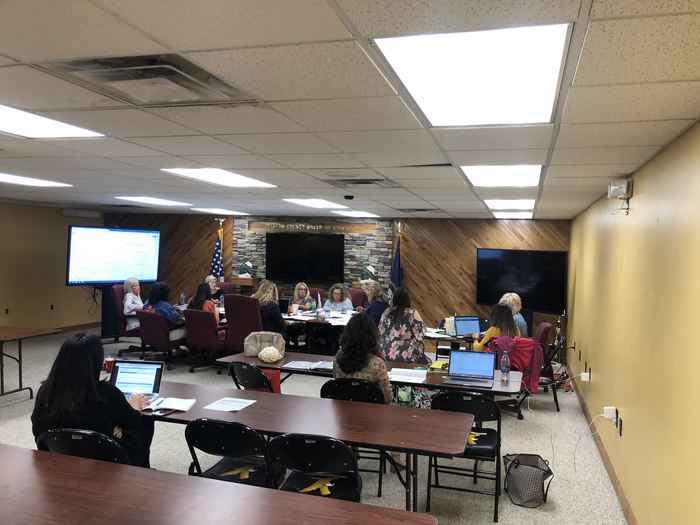 Congratulations to Misty Ward on having one of her posts selected as the Thrillshare Post of the Week! Keep telling the great stories of the Johnson County School System!! #JCEaglePride #Eagle4Life

Today is Administrative Professional's Day! Please join us in recognizing the work of secretaries, administrative assistants, receptionists, and other administrative support professionals. Johnson County is blessed with the best!! #JCEaglePride #Eagle4life

So many children and their families had such a great time at The Parent Expo tonight! ⭐️⭐️⭐️⭐️⭐️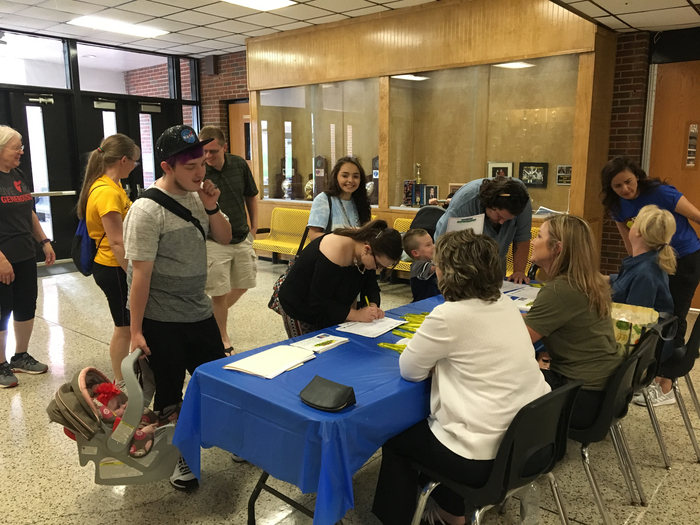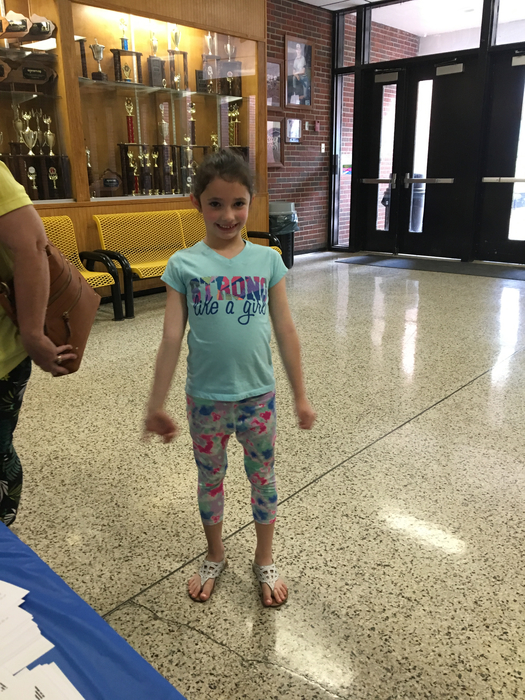 Stephanie Moore and Amanda O'Bryan sparked students' interest by creating Earth Day Google logos . Students were totally engaged in learning while coding, problem solving, and using critical thinking skills!
https://animoto.com/play/kA2tm3Tc1UjO0zSaIXbs9w
@GoogleForEdu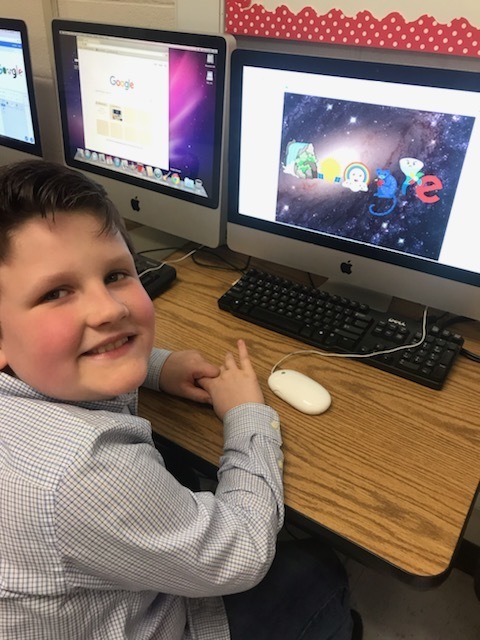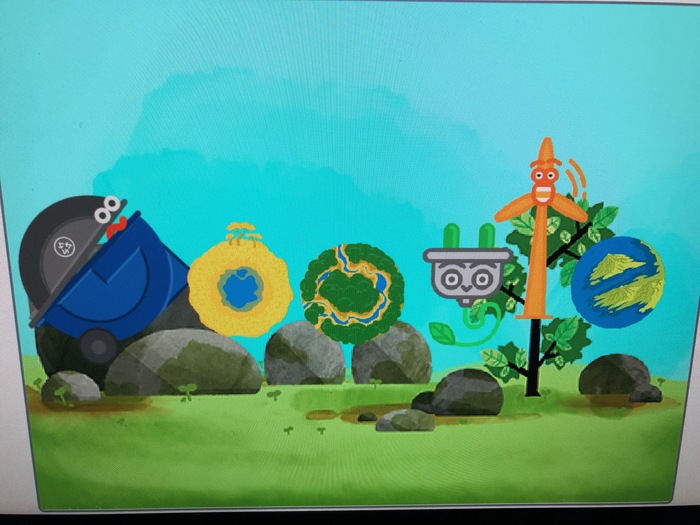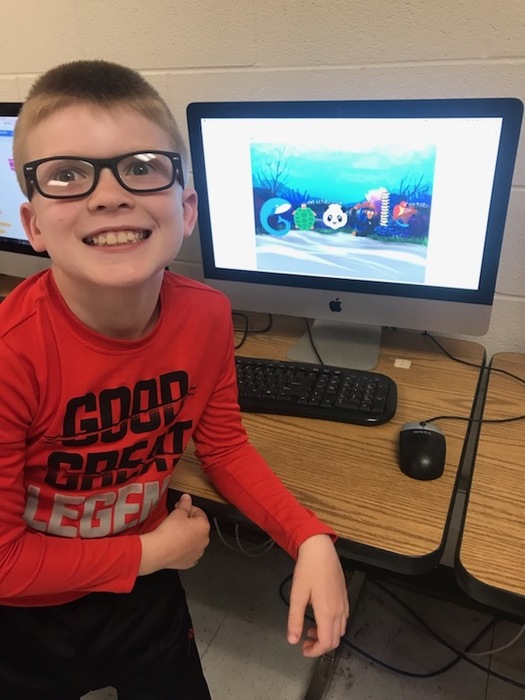 HES Cheerleaders were recognized at tonight's JC board meeting. Go Wildcats💛💙💛💙💛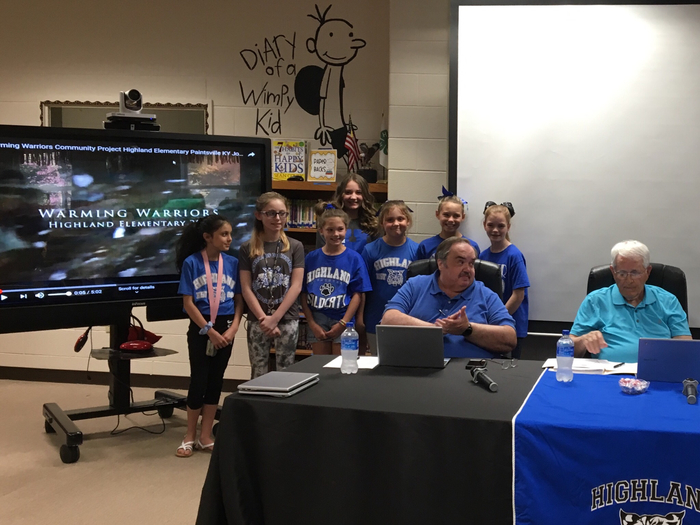 It's always a thrill to get to see such deserving JC employees receive the Johnson County Eagle Award! Tonight, JCMS Math teacher, Greta Meek and HES Cook/Baker, Pam Goble we're honored as this month's Eagle Award recipients! They were both so surprised😊🦅😊🦅😊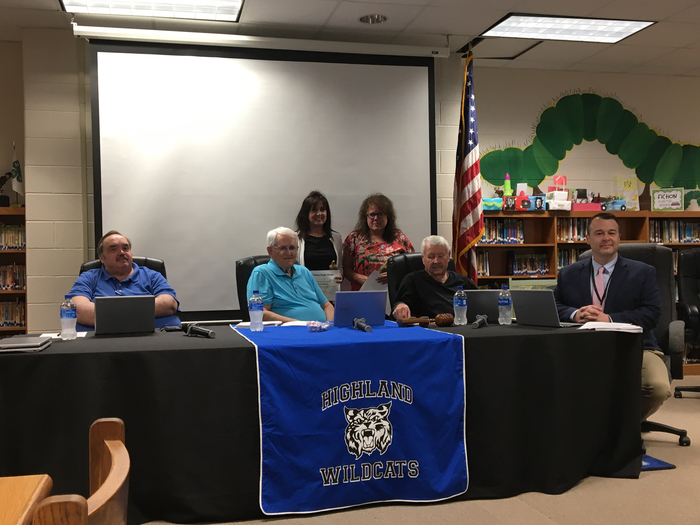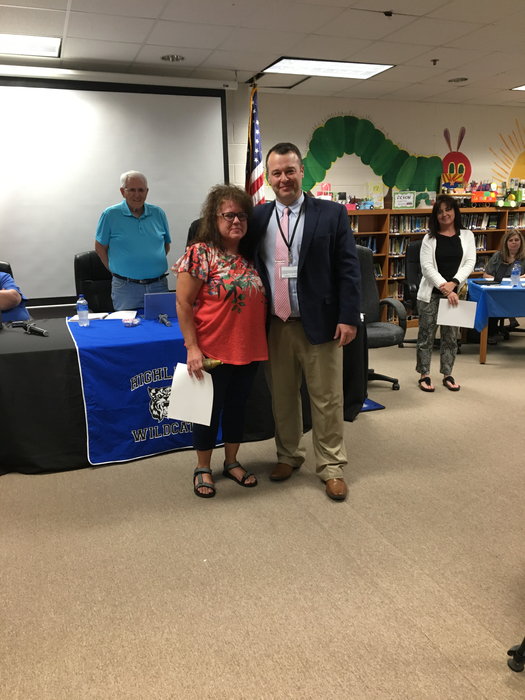 We enjoyed HES Principal Brenton Dials and HES students leading us in the Pledge of Allegiance and JC's Vision and Mission Statement and Core Values at the April board meeting tonight😊🦅😊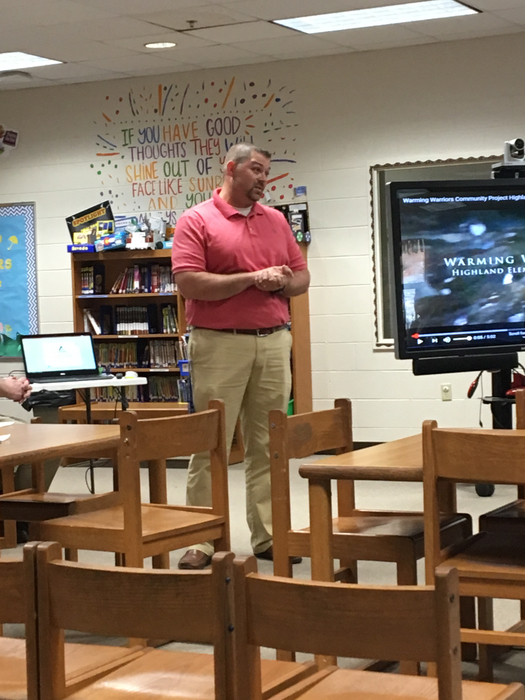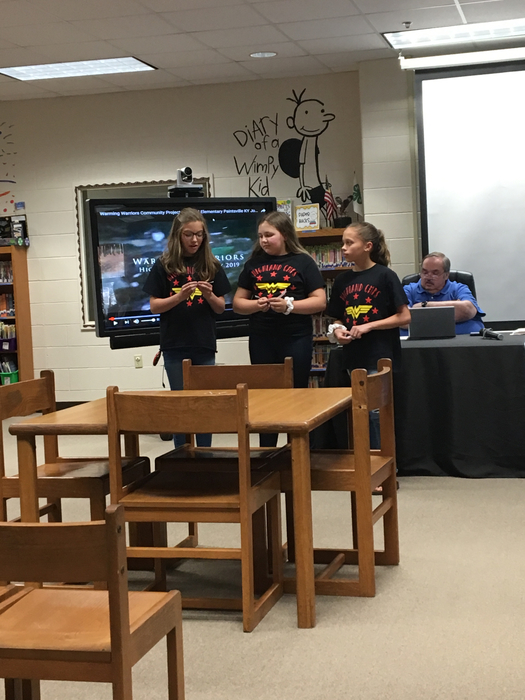 Happy Easter!! We hope you have a wonderful day!

The Johnson County School District is very proud of the Johnson Central High School STLP Teams. These students presented their projects during the State STLP competition at Rupp Arena today! Go Eagles!! #Eagle4LIfe #stlp19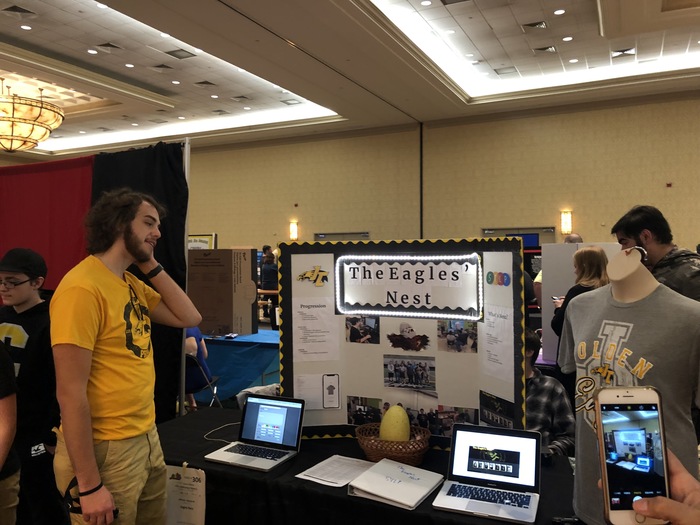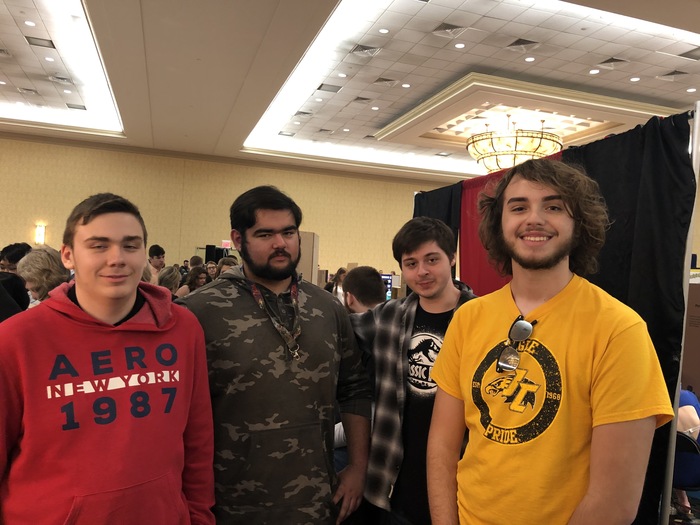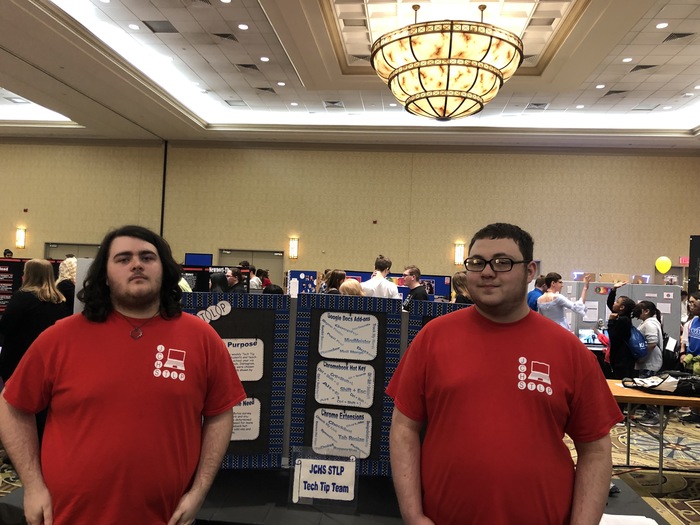 JCHS students working on chemical formulas using their whiteboards in Ms. Tonya Younce's class😊🦅😊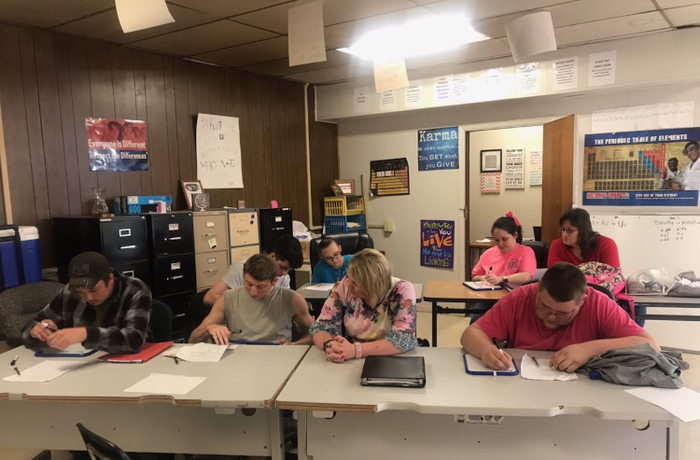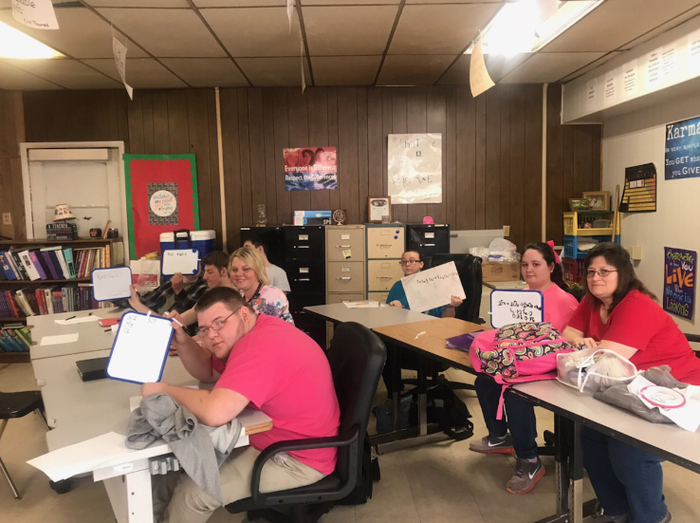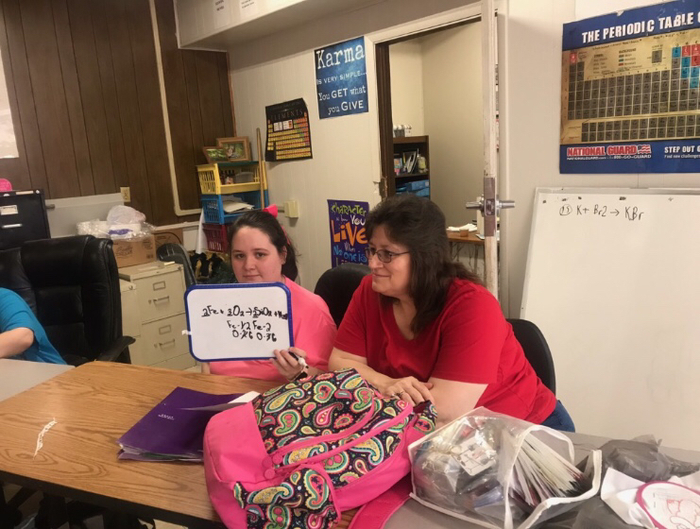 Excellent Administrator's Meeting in Johnson County School System this morning. Blessed to be a part of such a wonderful school system! #KidsFirst #JCPride 😊🦅😊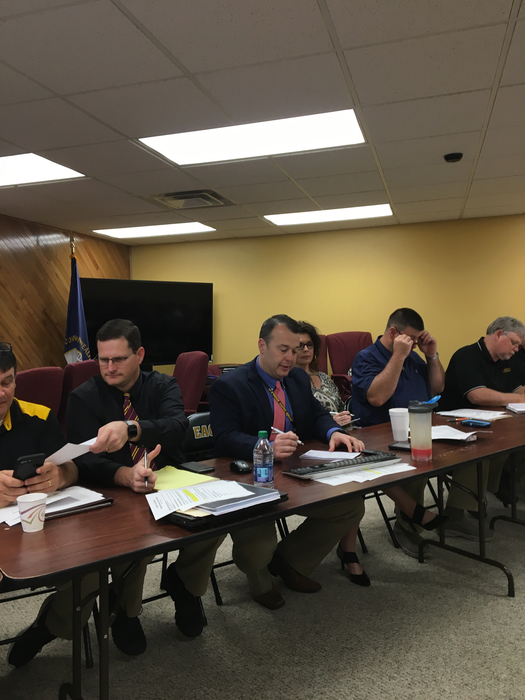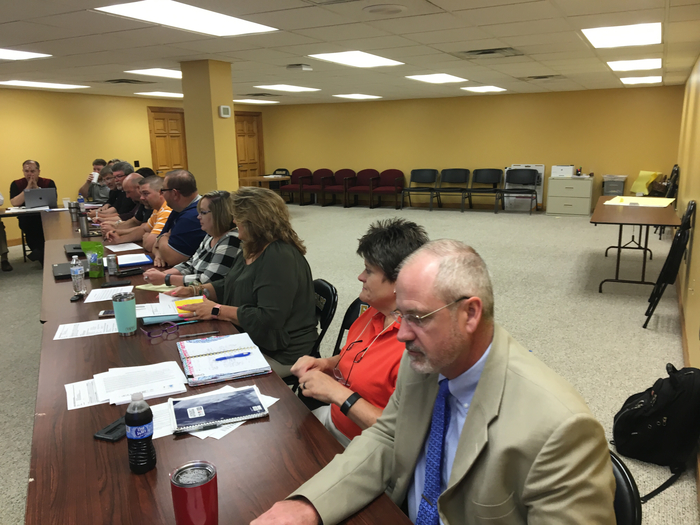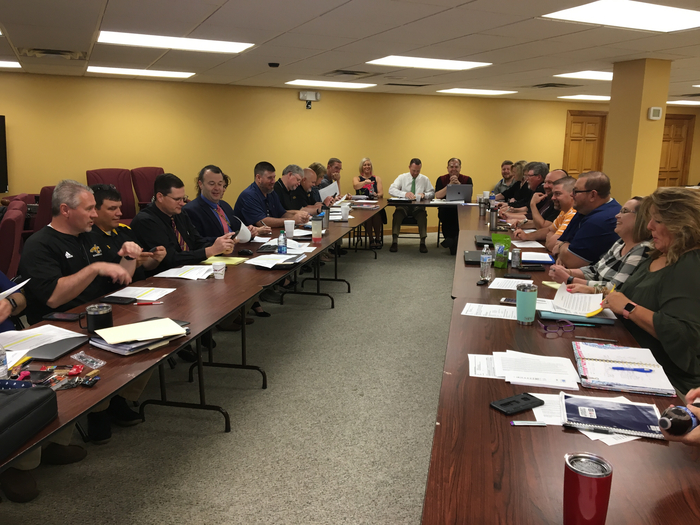 Today's JC Administration Meeting is the last one this school year with our Assistant Superintendent/Personnel Director, Dr. Harry Burchett in attendance. We are so proud of Dr. Burchett for being selected as Harrison County's new Superintendent. He is a great friend to education and he will be very missed. 😊🦅😊🦅😊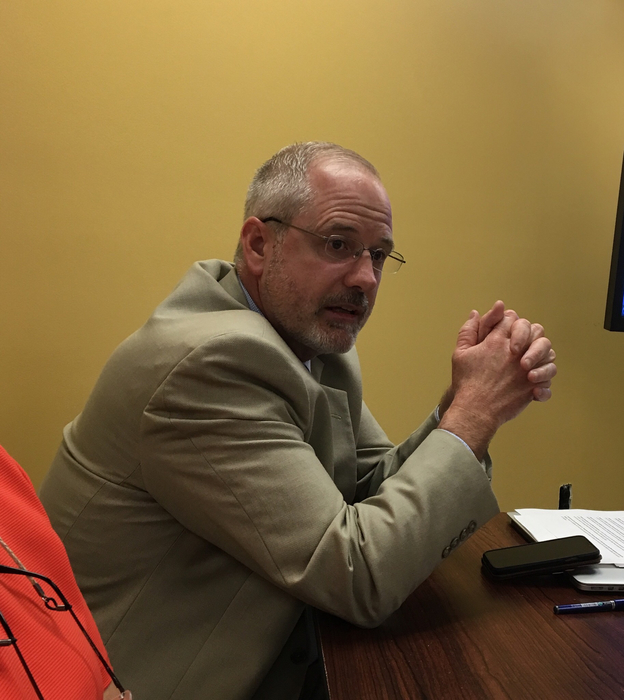 A great night for a wonderful poetry festival at Central Elementary! Congratulations to every student who participated tonight!!! 😊💛😊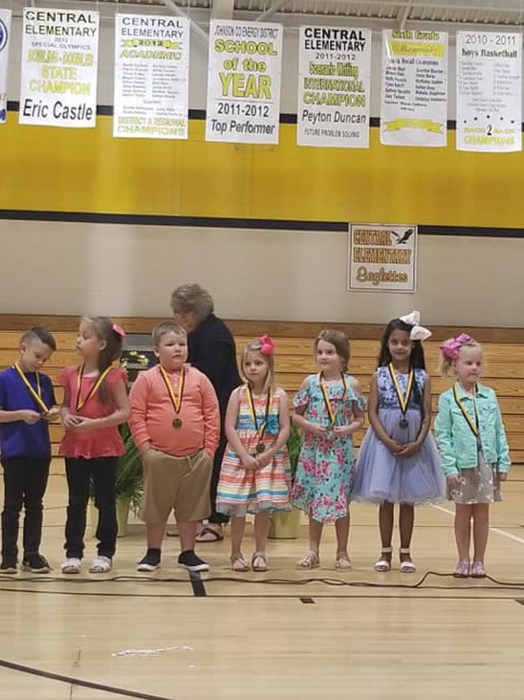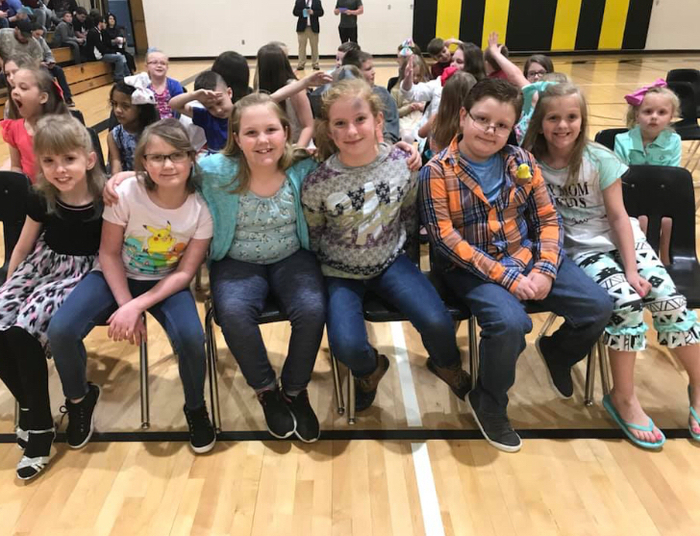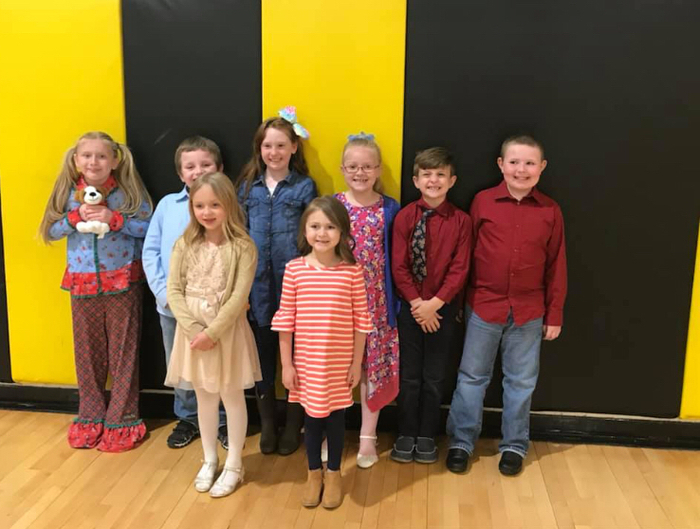 Johnson County educators prepared for summer professional learning sessions using Google Meet. Educators from across the district connected with PD Coordinator Sandra Music to plan for an exciting summer of sharing and learning! #Eagle4Life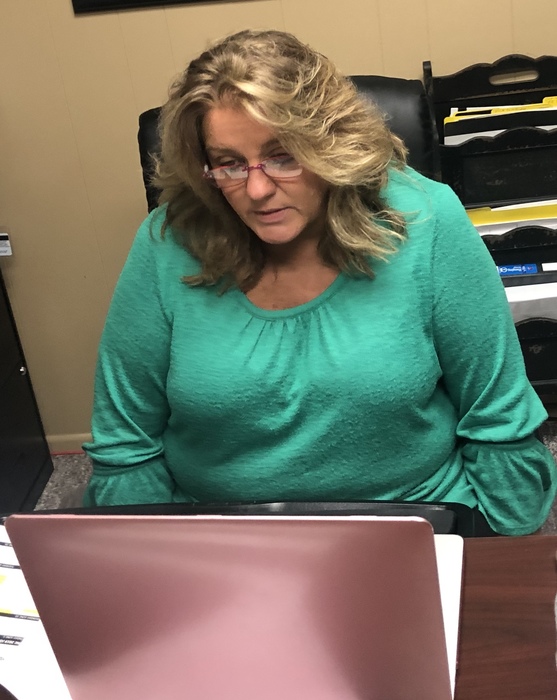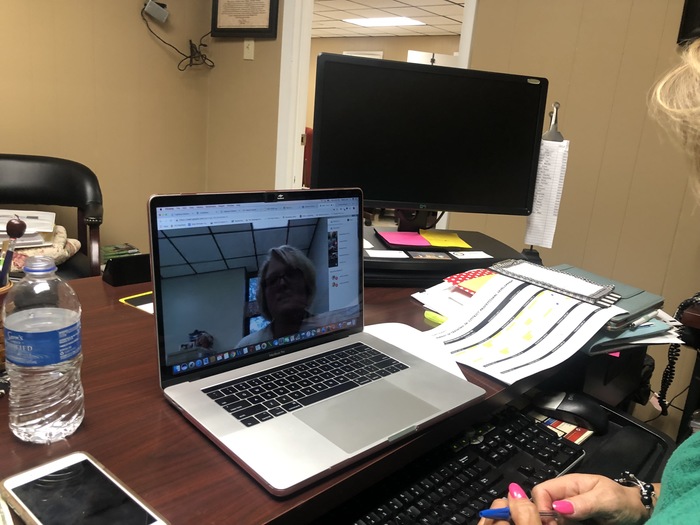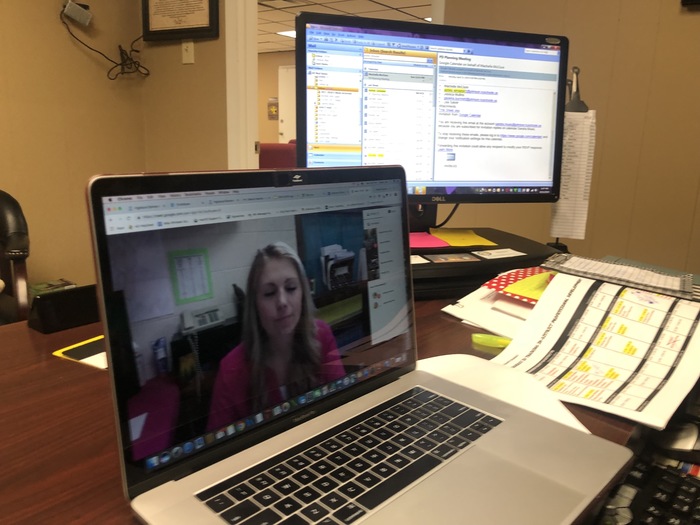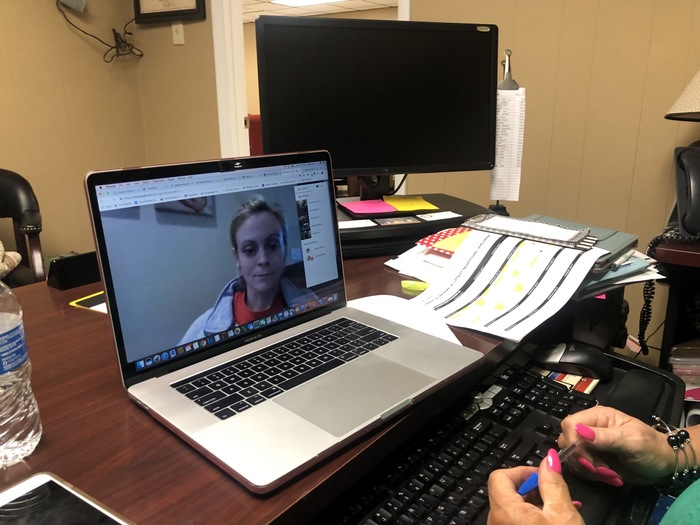 Parents of students in Johnson County.... Please take the time to answer the questions included in the 2019 School Wide Survey for Johnson County Schools. Use this link to complete the survey. Thank you.
https://forms.gle/pFb7ZVWk1SjzcxX77
.

Congratulations to Johnson Central's Nine Governor's Scholars 2019